The pontiff, who stayed at the Domus Internationalis Paulus VI hotel in Rome during the papal election, surprised hotel staff when he stopped by to pick up his luggage and settle the bill.
"He was concerned about giving a good example of what priests and bishops should do," a Vatican spokesman said. Who ordered the room service?
The pope took another lesson in humility on Friday, after he stumbled down the stairs during a meeting with the College of Cardinals in the Vatican.
What do you think was said in the picture above? Tell us in the comments below. Jorge Mario Bergoglio stayed in the hotel before being elected Pope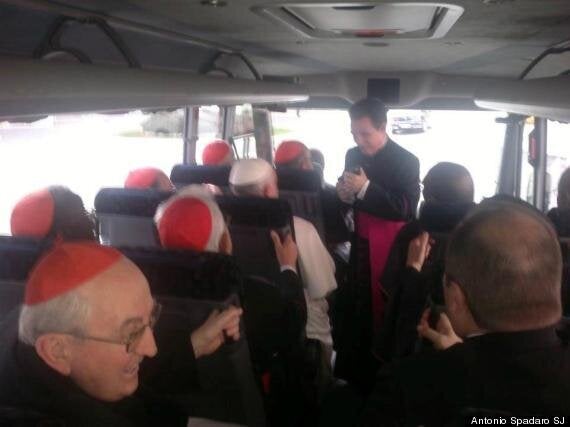 The pope provide his bus-riding credential again on Friday, according to this picture