As the number of people identifying themselves as Christian goes into steep decline, there is one place where religious debate is booming: online.
Despite forecasts predicting declining congregations casting a shadow over the church, God is clogging comments on message boards and sparking debate on social networks.
When white smoke belched out of the Vatican chimney on Wednesday, pope-alicious topics trended on Twitter all evening. Twitter is obsessed with the Pope, even though much of the commentary is light-hearted joshing.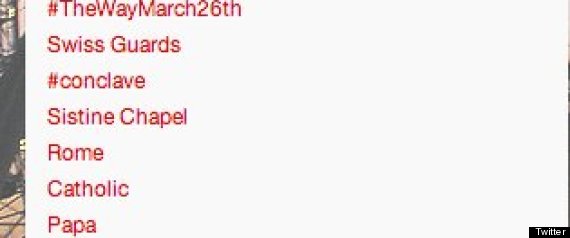 Ok, so not everyone on Twitter was being holy
The Church of England is reaching out to fill this digital hunger for the spiritual, pioneering "social media for the scared" lessons to its clergy. Catholicism is not far behind, with the multi-lingual launch of the pope2you site, Bible iPhone apps, and the @pontifex Twitter feed. A nun checks her mobile as she waits for the Pope's Sunday message
The divine and the digital is such a match made in heaven that one New Zealand evangelist has started recruiting Christians just to help him fight the