One Direction, Ricky Gervais, Russell Brand and other celebrities have helped Comic Relief raise a whopping £75 million, a record amount for the charity on its 25th anniversary.
Singer Jessie J shaved off her long locks, comedian Peter Kay travelled the length of the country and the Great British public took part in outrageous fund-raising stunts to help raise the record-breaking sum.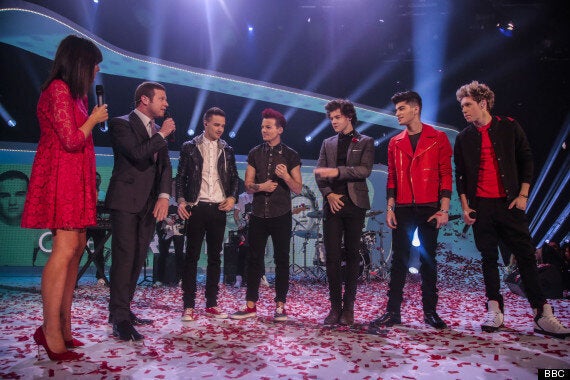 One Direction joined in Comic Relief with a performance, as well as a report from an African hospital
Some of the UK's biggest celebrities and presenters took part in a mammoth fund-raising extravaganza for Red Nose Day yesterday, which is now in its 25th year.
A host of stars featured in sketches on the BBC show to make the public laugh and persuade them to donate to good causes that help thousands of people in the UK and Africa.
Music mogul Simon Cowell walked down the aisle and rejected advances from David Walliams, Louis Walsh, Dermot O'Leary and Olly Murs, only to marry himself, while Ricky Gervais resurrected the character of David Brent from 'The Office'.
Pop stars One Direction performed the official Comic Relief single, a cover version of Blondie's 'One Way or Another', band member Louis Tomlinson having dyed his hair red for the occasion.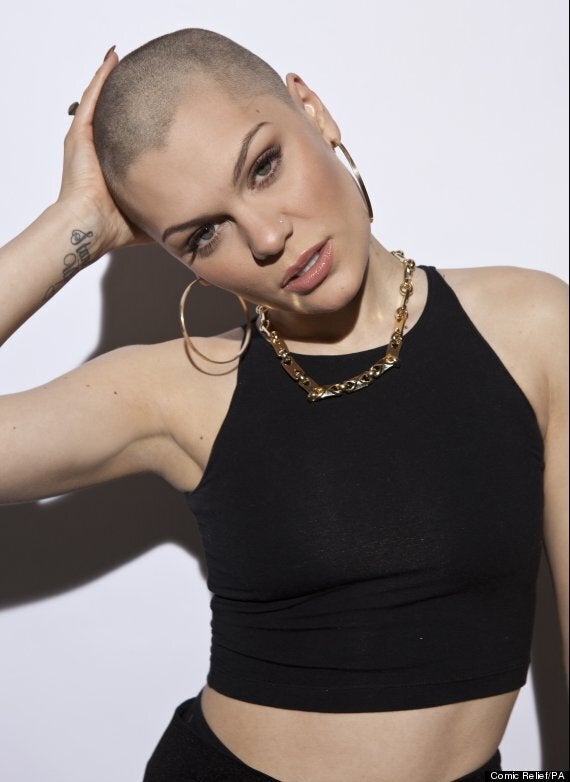 Jessie J shaved her head for Comic Relief
There were also reinterpretations of TV shows 'The Vicar Of Dibley' and 'Call The Midwife', while comedy stars Jack Whitehall and Micky Flanagan attempted their best dishes for Comic Relief does MasterChef, in a head-to-head cook-off for Dame Edna Everage.
But there were also harrowing reminders of what Red Nose Day and Comic Relief are about, with moving films on the effects of malaria, pneumonia and starvation in Africa and domestic abuse in the UK.
The night of entertainment was hosted by a string of celebrities, including Davina McCall, John Bishop, Jonathan Ross and Comic Relief co-founder Lenny Henry.
Singer Jessie J raised more than £500,000 when she had her thick black hair shaved. Speaking to host Dermot O'Leary, who seemed to be enjoying stroking her newly-bald head, Jessie J said: "It's the weirdest feeling."
She had admitted being nervous beforehand, but told viewers: "It feels so liberating. But this isn't about this (gesturing to her head), it's about donating." The singer said it was "amazing" to have raised so much money, and added: "Everyone's crying. My mum's back there, crying with happiness."
The last Red Nose Day, which took place two years ago, raised £74.3m, a figure which was pipped by this year's total so far of £75,107,851.