Daredevils and general winged lunatics Ludovic Woerth and Jokke Sommer filmed this absolutely insane footage of them flying into Rio de Janeiro on Saturday.
The Norwegian duo launched themselves from microlights high above the Brazilian coastal city at 5:45 in the morning. They did not have permission to jump.
The feat is impressive enough until towards the end they speed between the two towers of a skyscraper, missing the sides by, well, not very much.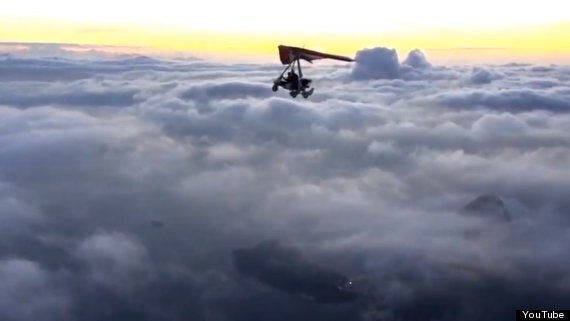 The pair were "taxied" to Rio in microlights
Woerth and Sommer are professional parachuters and are well known for a number of high-risk jumps, more of which can be seen here.