Missing the dust and spit of 'Deadwood'? Longing for a return to the buckled buddy-dom of 'The High Chaparel'? Fear not, TCM have ridden to your rescue, rounding up hit US series 'Longmire', which debuts tonight at 9pm.
The series title refers to Sheriff Walt Longmire, a widowed, chiselled rockface of a man, with some Eastwood traces around the gills. His Wyoming adventures, based on a series of mystery novels by Craig Johnson, are the backbone of this rural police drama, already renewed for a second season in the US., and there's plenty to recommend it. There's a touch of 'Northern Exposure' in the waywardness of some of the characters, a glimmer of 'The Mentalist' in the dynamics of the small but enthusiastic squad… you get the drift, an undemanding procedural drama, which beat 'Mad Men' in primetime ratings in the US, no doubt helped by some appealing performances.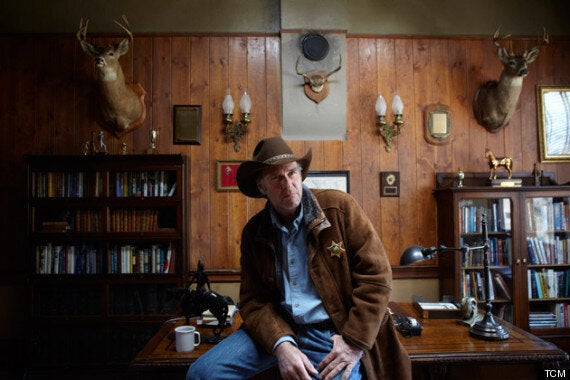 Robert Taylor is Walt Longmire in the newest Western to hit our screens
For example… fans of the 'Battlestar Galactica' reboot will be delighted to find their old maverick Starbuck (Katee Sackhoff) in situ as feisty sidekick cop Vic Moretti, making a career change from her former urban environs of Philly. Through her dedicated but bemused eyes, we see those intent on breaking the law and those charged with upholding it in her adopted home in all their equal levels of idiosyncrasy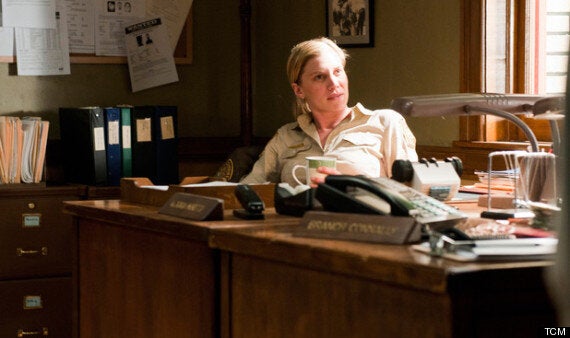 Katee Sackhoff is feisty sidekick Vic Moretti, drafted in from the big smoke... of Philadelphia
Meanwhile, Lou Diamond Philips (remember him from 'La Bamba' days before he took up residence on US TV?) is charismatic as Walt's best pal, Henry Standing Bear, restaurant owner and one-man liaison officer between Walt's world and the native plantation community that exists alongside … an otherworldly atmosphere only ruined mid-chant by the dulcet tones of a mobile phone ringing.
And at the centre of it all, Longmire himself - Australian actor Robert Taylor (Agent Jones in 'The Matrix', Father Sheahan in 'Ballykissangel'), entirely believable as a man at home on the plains, who doesn't really want to work that hard, but is forced out of the door and away from his solitary, shaving-brush mourning by a) the ineptitudes of his deputies, b) the unfathomable amount of crime in a state populated almost entirely by bears and wild horses, c) his anxious, pretty-as-a-peach daughter, and d) his own great beating heart of justice and compassion. They don't make 'em like this anymore, except in hour-long small screen offerings.
Oh, and there's a shoot-out with bullets bouncing off the bonnets roughly every 25 minutes. For those in need of a bit of dusty weekend Western, we're in safe hands with this one, unlike most of the smoking barrels featured in the show.
The UK premiere of 'Longmire' will air on TCM from 17 March at 9pm. TCM can be found on SKY 317, and Virgin TV 415. Watch the first series preview below...