A children's book published to raise money for charity has been withdrawn from sale after 22 pages of hardcore lesbian porn were accidentally printed inside.
'Otherworld', by author Adrian Bailey, has sold 3,000 copies since its launch in 2011.
According to the BBC, Bailey was contacted in January 2012 by a woman who had come across the explicit text, extracts from two erotic stories.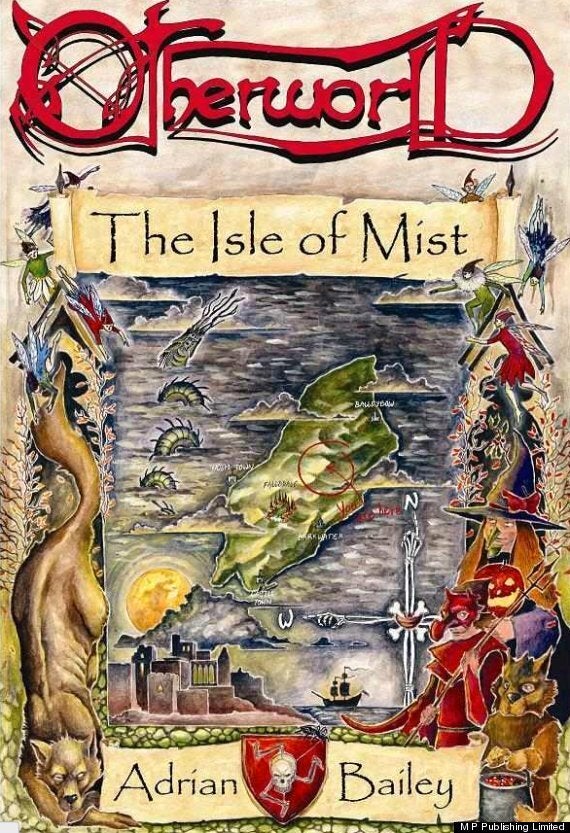 The CEO of the printers assured Bailey '"no more than six" books contained porn. Only two have been found
He received a "sincere" apology from the US printers but was powerless to know how many other copies of his book contained the illicit material.
Then last week another reader contacted him with the same problem prompting the publisher to recall the book.
Bailey said: "I just could not believe it. It was like the feeling you get when you're about to have a crash.
Bailey personally paid for the printing costs of the book and all proceeds went to the Rebecca House children's hospice on the Isle of Man,
A spokeswoman for Rebecca House told the BBC: "We were shocked and saddened to discover recently that a couple of the hardback copies contain inappropriate contents.
"This book has raised money for Rebecca House and now that all copies have had to be withdrawn we will lose income."
The book's description reads:
Wally Gobbet is an apprentice conservator who finds a medieval manuscript in the basement of the British Library: the Secret Chronicle of the Isle of Mist. Following the untimely death of his grandfather, Wally uses the book to uncover a strange new world of wizards and witches, dragons and hobgoblins, and a mysterious organisation called the Order.
It is not known if Wally Gobbet is a fan of lesbian porn.