The four minute montage, called "Firestorms will rain on the Headquarters of War", was published on the YouTube channel of Uriminzokkiri, a branch of the North Korean government.
It begins with scenes of US tanks, planes and soldiers as a narrator says: "Second by second, the fuse of a nuclear war is burning."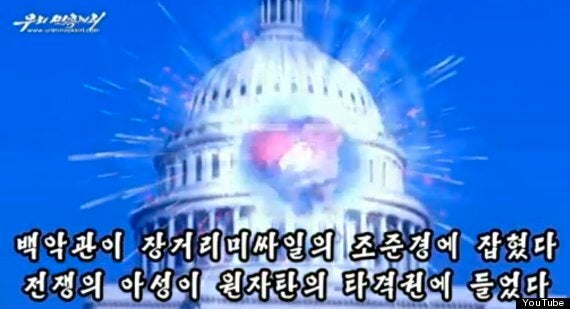 The Capitol Building in "flames"
At around the three minute mark it cuts to a picture of the White House in superimposed crosshairs. A CGI explosion then tears through the dome of the Capitol Building.
"There is no limit to the range of our strategic rockets," the narrator says.
It is not the first provocative video to emerge from Pyongyang.
Last month a clip using shots taken directly from computer shoot 'em up game, 'Call of Duty', showed a North Korean man dreaming of the US's destruction.
The amateur nature of such videos belies the seriousness of the underlying threat.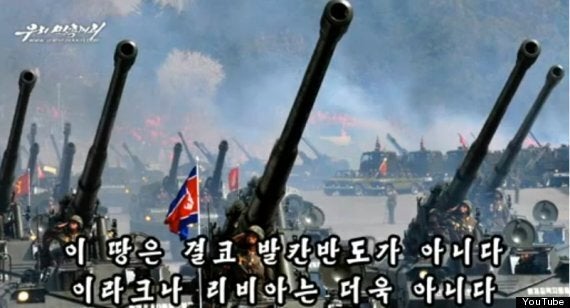 The video attempts to show off North Korea's military might
North Korea carried out a third nuclear missile test on Monday night in defiance of international sanctions.
Popular in the Community