A teenage school shooter who killed three students in a murderous rampage arrived at court for his sentencing with the word "KILLER" emblazoned in black marker pen across his white T-shirt, flicking his middle finger at the mother of one of his victims.
Ohio killer TJ Lane, who was sentenced to life in prison without parole, smiled and smirked during the sentencing, according to local media.
Lane killed three students in February 2012 at Chardon High School, Daniel Parmertor, 16, Demetrius Hewlin, 16, and Russell King Jr, 17.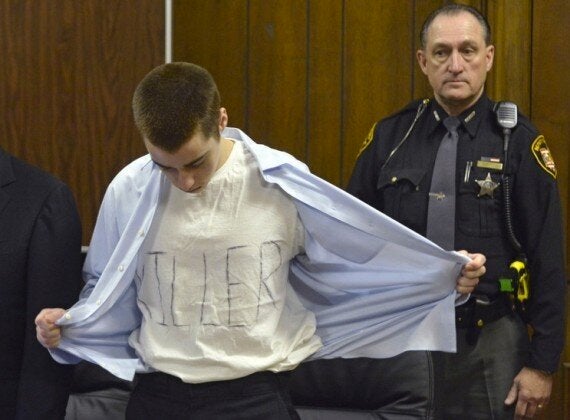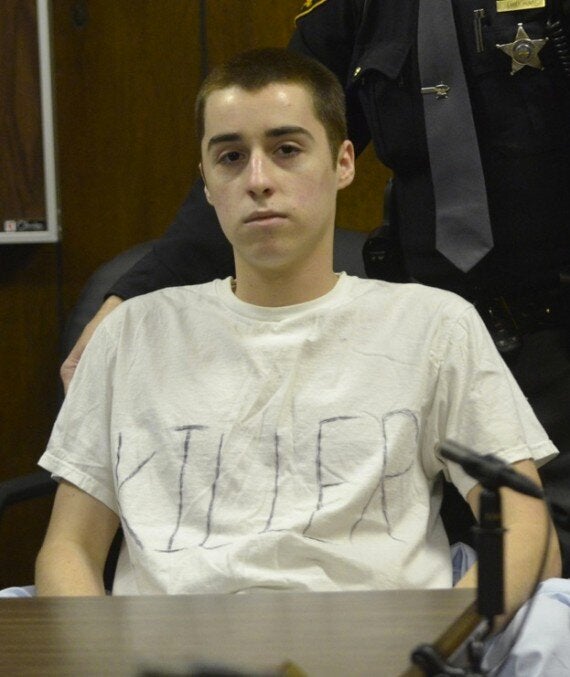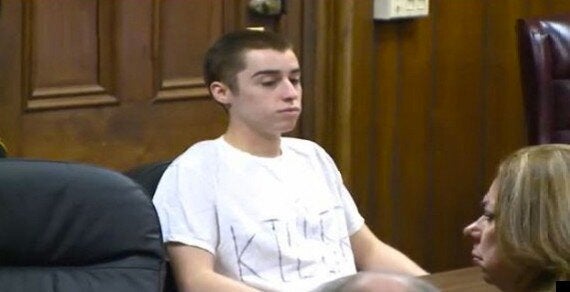 TJ Lane in court awaiting sentencing
Parmertor's mother said that Lane "does not deserve to be called human".
"I want him to feel my anger towards him. Danny was a good boy, a son I was proud of. Danny was my baby."
"I am in pain every minute of every day. I am so mad. I cry everyday. You are a monster. You are a weak, pathetic, vile coward."
"You don't deserve to take another breath while my 16-year-old son Danny lies in the cold, hard ground."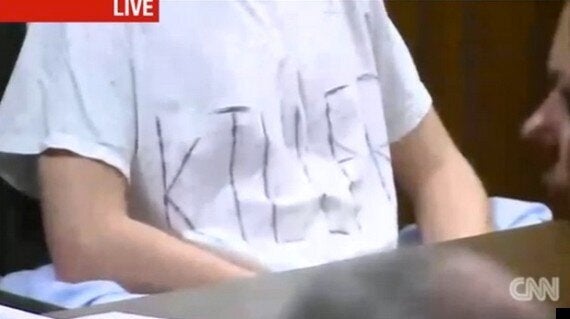 A close-up of the T-shirt worn by Lane in court
Lane had previously pleaded not guilty by reason of insanity but changed his plea last month, and pleaded guilty to three counts of aggravated murder, two counts of attempted murder and one count of felonious assault all with firearms specifications. He is not eligible for the death penalty as he was 17 at the time of the crime.
Of the other victims targeted by Lane, 17-year-old Nick Walczak remains paralyzed from the waist down. Two others were treated in hospital after the shooting last year.