The UK distributors of Nordic Noir are no fools. Following our rapturous devotion to Sarah Lund and sadness at waving her goodbye, they're tirelessly digging into the barrel of Danish drama and seeing what else they've got to put in a box and ship to these impatient shores.
Proving once again that 'The Killing', 'Borgen' and 'The Bridge' were by no means flukes, the latest DVD offering is 'The Protectors', which won the International Emmy Award for 'Best non-American Television Drama Series' when it debuted in 2009.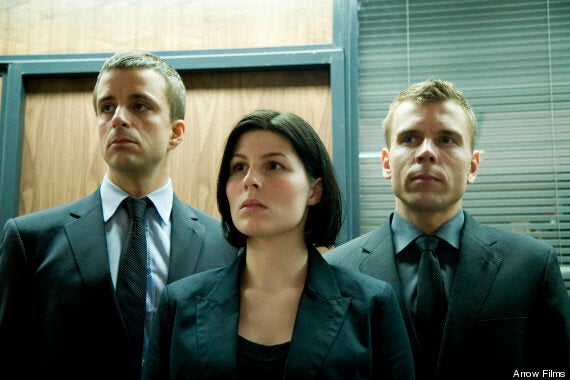 'The Protectors' is the latest offering of Nordic Noir to arrive in the UK
From the same creators of the fun 'Unit One', this is a variation on a similar, satisfying theme, with the team of the title referring to P.E.T, the Danish national police force in charge of personal protection - those strange types willing to step in the line of fire of royal dignitaries, politicians and all those other "P's deemed "V.I."
There's a little bit of 'The Killing' in here. When a politician's bodyguard falls while on duty, his traumatised father takes justice into his own hands and has to be hunted down, just like one of Sarah Lund's former rabbits.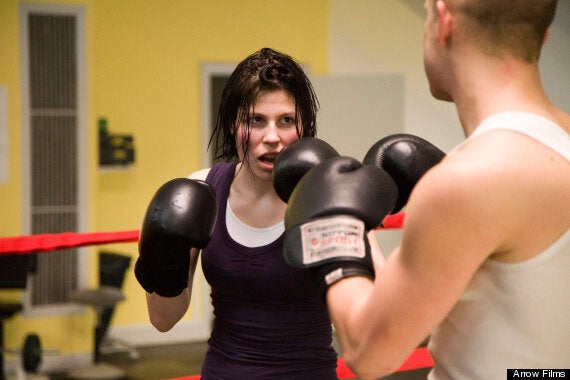 Jasmina is out to prove herself - once she's got rid of the girly plait that hindered her
We have a little bit of 'Borgen', with a female politician's marriage compromised by her promotion to the Cabinet - a decision that has implications both political and personal for the team assigned to guard her.
There's a faint evocation of 'The Bridge', too, with the dynamics of the team - Jasmina the only girl matching the rookies punch for punch, until someone pulls her long braid, sending her to the floor. She stomps out, returning five minutes later with a hacked crewcut to be assigned to the team, frowning all the while. Sound familiar?
And I was reminded of 'Spooks', too, and, just like that series now sadly departed, drama often trumps realism in ways that are not always entirely believable. Would three rookies - Romus, Jasmina and Jonas - REALLY be required to miss their final exam because they're needed to protect the threatened Defence Minister? Would they really be cycling alongside the Prime Minister only two episodes later? And their boss Leon seems to be running the country's entire security system singlehandedly, just like Spooks' wonderful Leo. He's even got the MI5's same oval table with the impressive touch screen.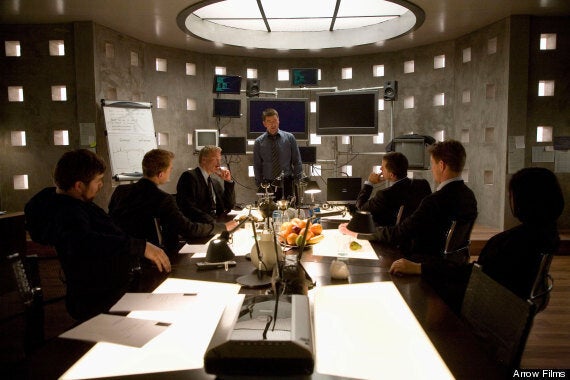 A familiar-looking desk presided over by Leon in 'The Protectors'
But these fantastical elements are more than compensated for by the strength of character on show here - Jasmina in particular, as she struggles to be more than a token female, and a token Muslim. Her religion is pertinent to a powerful storyline as the Government and citizens around her walk a tightrope of tolerance and paranoia, dealing with Denmark's large number of immigrants.
'Borgen 3' and 'The Bridge 2' are both on their way to us but, in the meantime, I strongly recommend a look at 'The Protectors', with its demonstration once again of Danish writers' commitment to strong characters, both male and female, and their ability to weave high drama into a wealth of subtle social nuance.
The Protectors Complete Season 1 is now available on DVD from Arrow Films. Watch the trailer below...