England will lodge a complaint to the International Rugby Board over the performance of referee Steve Walsh in Saturday's 30-3 Six Nations defeat to Wales.
"Annoyed" forwards coach Graham Rowntree is "seeking clarification" from the IRB regarding the way Walsh handled both the scrum and the breakdown, two key areas which Wales dominated as they stormed to a record victory and the RBS 6 Nations title.
Wales are said to have admitted privately after the match that they collapsed the scrum on six occasions but it was England, unable to hold them up, who were penalised.
England also have issues with the key turnover which led to Alex Cuthbert's first try, a moment head coach Stuart Lancaster described as "the tipping point" in the game.
Rowntree suggested the message he received in his pre-match meeting with Walsh was not followed through into the game and he wants to ask the IRB's referee's chief Joel Jutge why.
"I sat up on Saturday night and watched the game again forensically," said Rowntree.
"I'm annoyed at a lot of the outcomes and I will be speaking to the IRB to get some clarification about it.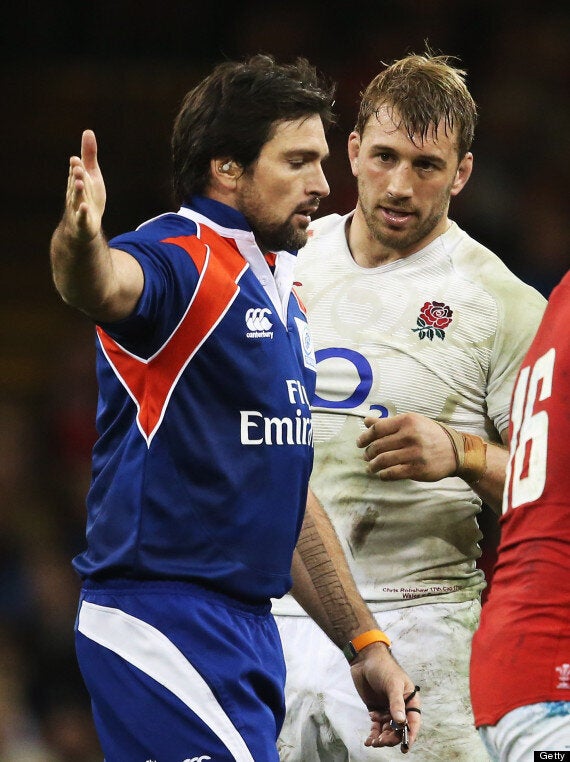 Walsh's performance left Rowntree "annoyed"
"With Joel Jutge now in charge of the IRB referees he's very keen for an open forum and a very honest review process from the coaches and the referees.
"In most of the games I've submitted glowing reports on referees but on this occasion we were frustrated by a lot of the outcomes and I will be speaking to Joel to get some clarification (about the) breakdown and scrum.
"I spoke to Steve after the game. We both agreed that we would go away and have a look at the game again. Having watched it, I need clarification.
"A lot of those decisions were big, game momentum-changing decisions."
Walsh awarded a total of 12 penalties and four free-kicks against England, who won just one of four scrums on their own ball at the Millennium Stadium.
England have been criticised for not being "streetwise", for not adapting to Walsh's interpretations smartly enough or playing the referee cleverly enough.
But Rowntree rejected the notion. His oft-stated coaching philosophy is that he wants England's scrum to stay up and either go forwards or take the pain and go backwards.
"I don't buy this whole 'streetwise' thing," Rowntree said.
"We just want a clean outcome at the scrum, we don't practice anything different."
England will also raise the turnover won by Wales replacement Ken Owens on Tom Wood, which led directly to Cuthbert's first try.
"There was then a turnover at the breakdown - which we still need clarification on - and that was the tipping point in the game," Lancaster said.
"Whatever happened in that breakdown it was disappointing to lose composure and let the game slip away."