A dog born without its two front paws is living a full, happy life after his owner trained him to walk on his hind legs.
Dian Dian was one of a litter of six and had little prospect of a fulfilling life before big-hearted Cen Lan adopted him.
Lan, of China's Guangxi Province, took him in six years ago.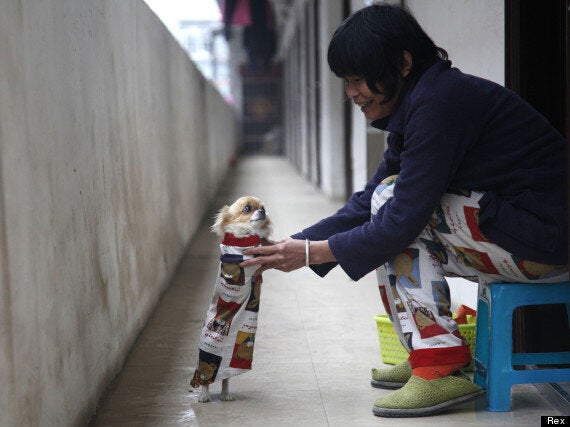 Dian Dian and owner Cen Lan accessorise in matching pyjamas
She told Rex Features: "A neighbor's pet gave birth to six puppies, and one of them surprisingly had no forelegs."
"He was one of six puppies in a litter and the healthy five were adopted, leaving him alone.
"I could read from his eyes that he was disappointed and he was eager to walk. I then adopted him without hesitation."
According to Cen, Dian Dian initially moved like a seal on the ground, pushing his body forward with his hind legs.
"I used food to train him to stand up, even for a second."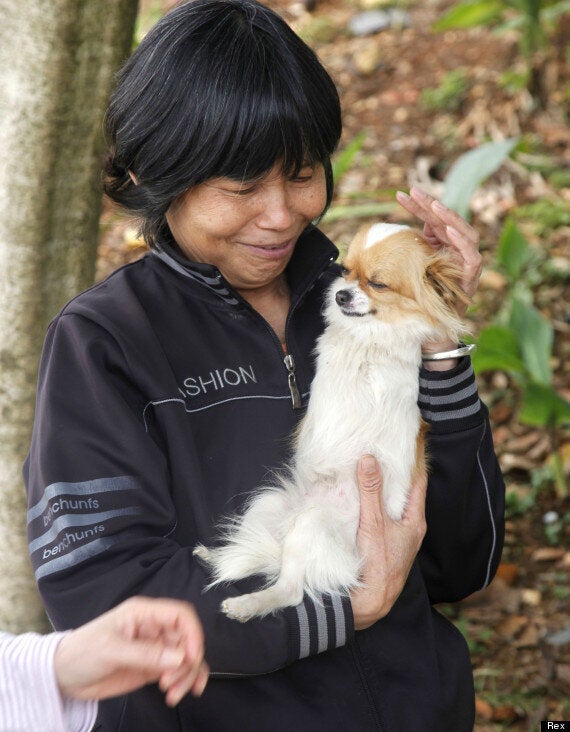 Dian Dian used to worm along the ground like a seal before he was trained to walk on his hind legs
Gradually Dian Dian learnt how to stand on his hind legs and then walk on them.
However, it hasn't all been smooth sailing for Cen.
She comments: "I was driven out once as the tenant believed that Dian Dian is a bad omen. Fortunately I now have my own house".
She added: "He is part of my life and is my happy companion."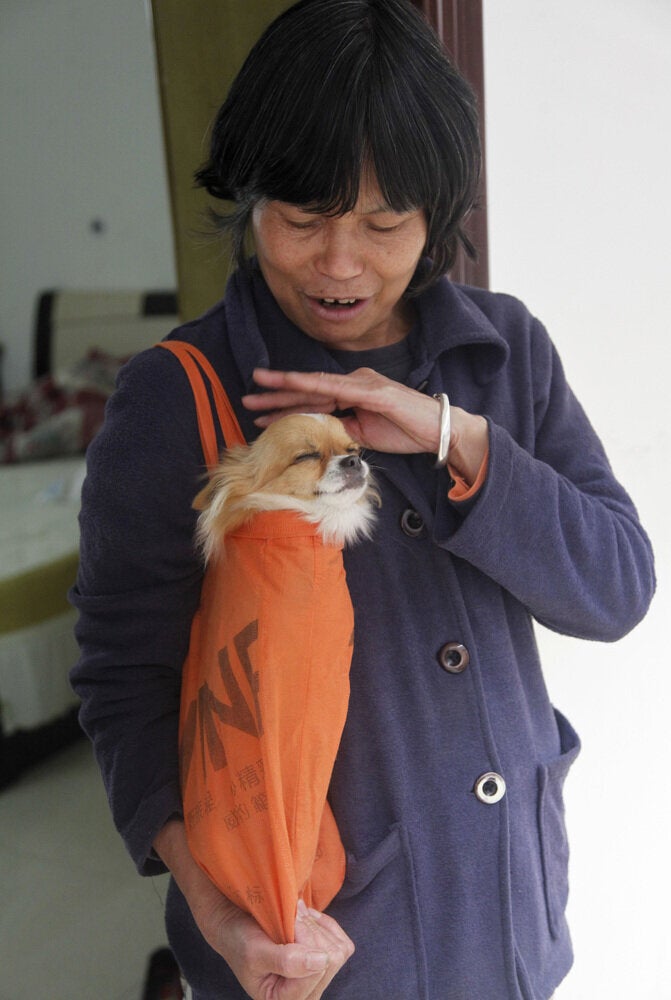 Dian Dian, The Dog Born Without Front Legs