Vernon Kay has revealed he was caught trying to steal a BBC sign from the Television Centre by a security guard.
The 'Family Fortunes' host said he "couldn't resist" trying to nab a souvenir from his first-ever TV dressing room from when he worked on the 2000 'Fully Booked' spin-off show, 'FBi'. According to the paper's website, Phillip Schofield also wanted a piece of TVC. He inquired about the Studio 7 sign from where he used to film 'Going Live!' - only to find it had already been nicked.
On Friday, the BBC waved farewell to the iconic Television Centre after 53 years with a series of shows remembering highlights from their time there.
The BBC buildings in White City, the Corporation's home since 1960, were sold off for £200 million and will close on 31 March.
The building in West London, built around a fountain in the famous doughnut-shaped structure, was picked up by properly developers Stanhope Plc for £200m in July and will be converted into a complex with shops, offices homes and a hotel. Staff are relocating to central London.
The main circular building was given Grade II listed status by English Heritage in 2009.
A catalogue of stars have passed through its corridors during its 40 years as the country's major television studios.
Crowds of star-struck teenagers would regularly crowd outside the gates on Shepherds Bush's Wood Lane on the days when 'Top of the Pops', 'Saturday Superstore' and 'Live and Kicking' were welcoming pop stars to their Green Rooms.
Other iconic spots include the Blue Peter Garden, with its statue of Petra, and the Blue Peter mural which sat on one of the building's outside walls until it disappeared when an extension was recently added.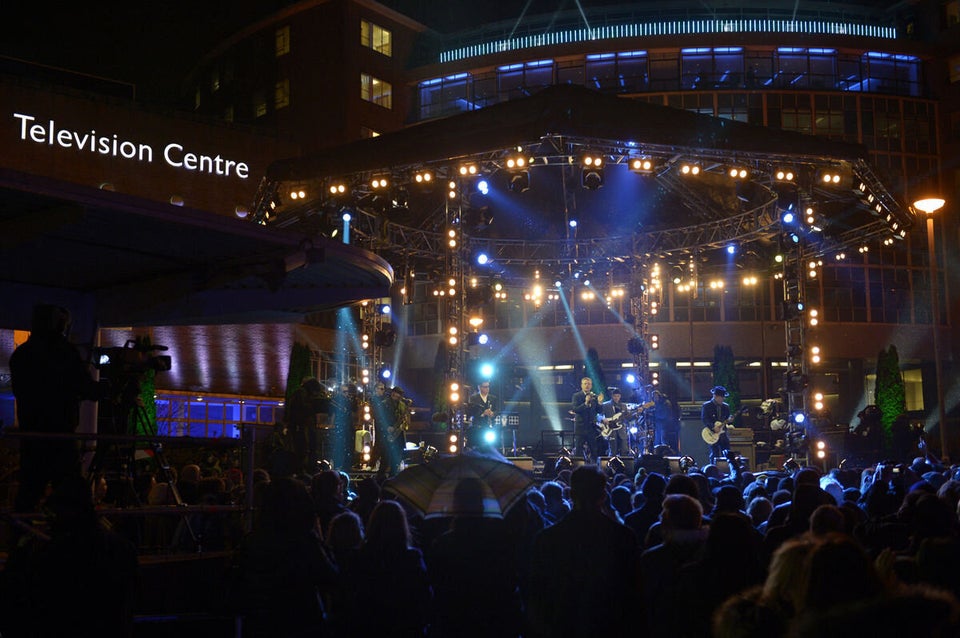 BBC TVC