'Harry Potter' star Emma Watson looks bewitching as she joined the line-up of stars at Madame Tussauds today.
The actress's wax figure joined the likes of Helen Mirren and Kate Winslet at the London attraction, dressed in an outfit by Elie Saab.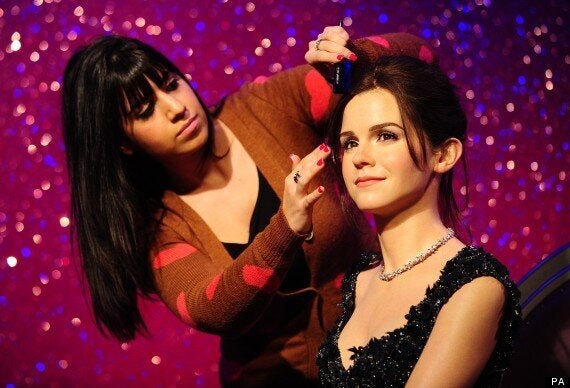 A member of Madam Tussauds staff puts the finishing touches to Emma Watson's waxwork
The 22-year-old, who has gone on to appear in films such as 'The Perks Of Being A Wallflower', is seated on a chaise longue to allow fans to sit next to her.
Her figure is wearing a midnight blue backless cocktail dress with which she wowed the crowds at a red carpet event in Hong Kong 16 months ago, with her hair swept up at the back.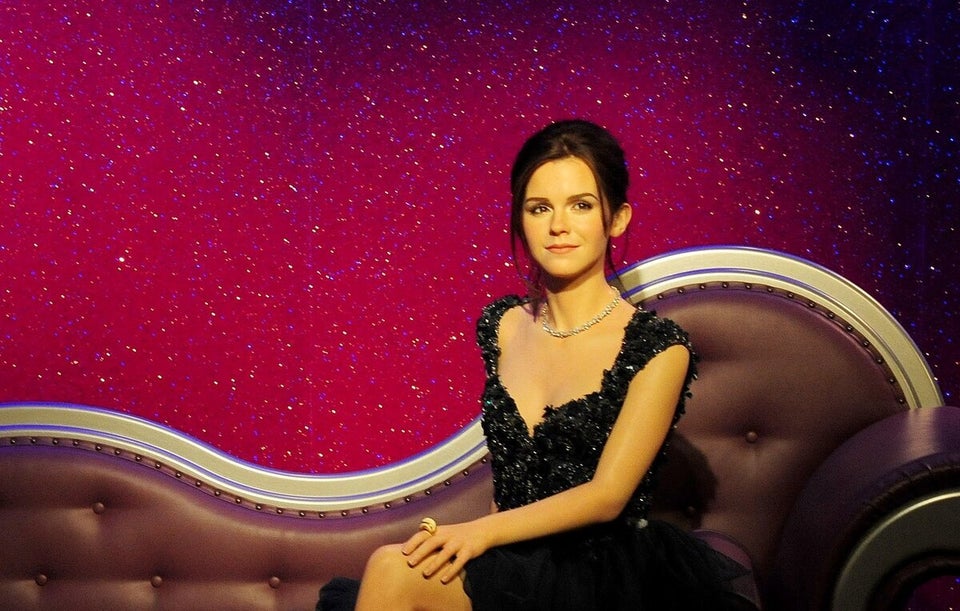 Emma Watson waxwork
Nicole Fenner of Tussauds said: "Emma is the perfect addition and we're very lucky to add her to our A-list line-up.
"She's a true English rose known and loved by millions of film and fashion fans around the world."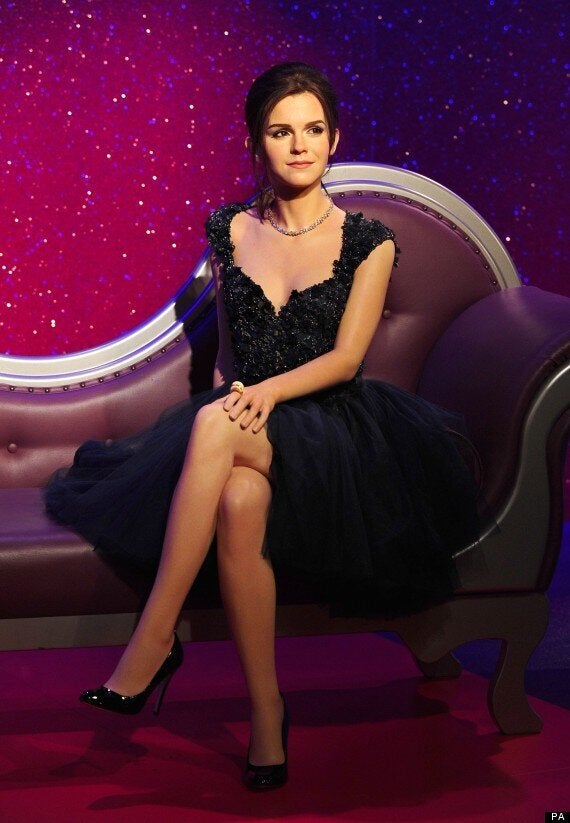 Watson's co-star Daniel Radcliffe, who played Harry Potter himself in all the films, was immortalised in wax in 2007.
Her figure has gone on display from today.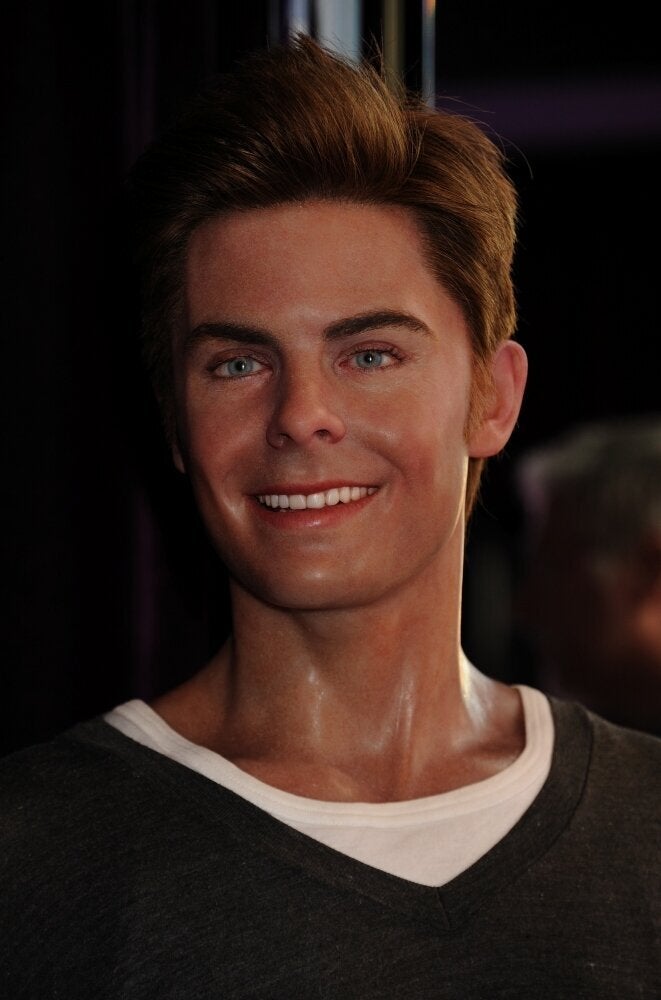 Guess who? Bad celebrity waxworks