Kate Mara, who stars in the US version of 'House of Cards', admits that she has never seen a frame of the original BBC drama series, on which the new one is based.
The '127 Hours' actress who plays Washington reporter Zoe Barnes in the US series, tells HuffPostUK: "I asked director David Fincher if he thought I should watch it, but he told me not to. He said, 'It's not a remake, it's a completely new look.'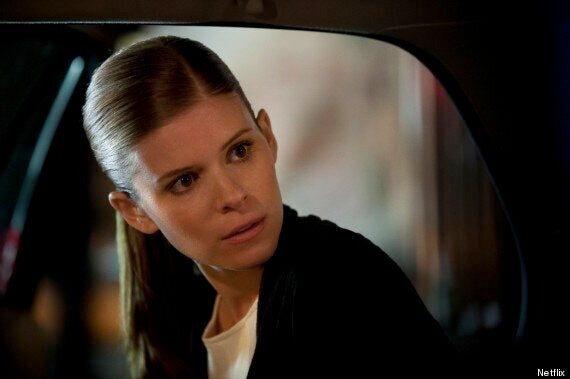 Kate Mara stars in the US version of 'House of Cards'
"Sometimes it can be hard to watch somebody else playing a similar character.
"I still haven't watched it. Maybe when the series is finally finished, whenever that may be, that's when I'll go back and watch it and see what went on."
'House of Cards' also stars Kevin Spacey as Democrat congressman Francis "Frank" J. Underwood and Robin Wright as his wife, and has gone down well with critics since it first debuted on online screening service Netflix, a distribution move that Mara is convinced is a good thing... "It gave all creative control to David and the writers and producers. In terms of working, it's no different from a movie set or any other TV set."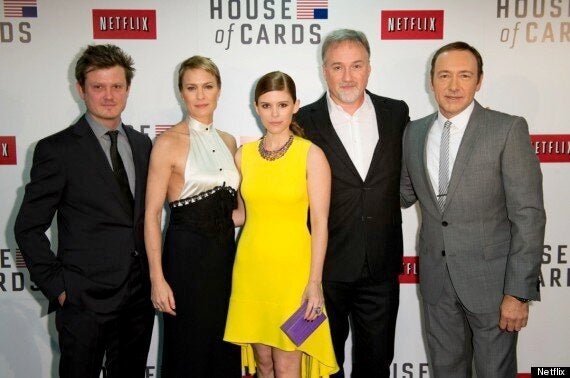 Mara with her fellow 'House of Cards' co-stars, including Spacey and Wright, and director David Fincher
And it does mean viewers get to watch the whole series back-to-back if they are so inclined, a hobby in which Mara admits she herself indulges...
"I watched the entire first season of 24 in a weekend - it was really intense, and I became obsessed. I did that recently with Homeland as well."
Netflix Original Series House of Cards available exclusively on Netflix.co.uk. Watch the trailer below...