In a bid to hype up a match against a country with a population less than Leeds and who are yet above England in Group H of the World Cup qualifiers, portions of the media have decided to focus on Montenegro's stadium in Podgorica.
So archaic a ground is the Podgorica City Stadium it makes Fratton "Jurassic" Park stand out as a bastion of modern stadia. An antiquated throwback, it appears this is the sole reason some have illogically suggested England may be intimidated. Proof that the crowd, purportedly one of those unforgivingly boisterous Balkan sets, will reduce England to fretful lambs to the slaughter comes via the fact some ran on to the pitch when England were lost in Montenegro's capital for their final Euro 2012 qualifier. No one was attacked and no one was goaded. The reason why the jubilant Montenegrins had embarked on an invasion was because their country had qualified for the play-offs. The home followers had actually applauded God Save the Queen after it was aired, as well. Hardly intimidating.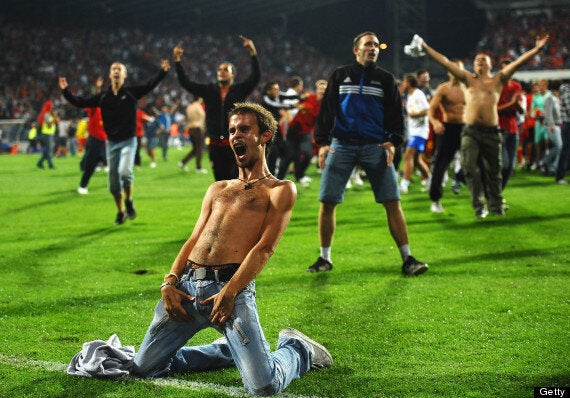 Pitch invasions: a heinous crime for killjoys
Montenegro coach Branko Brnović aimed a couple of barbs at England by suggesting they were a long ball team yesterday. "Gerrard wades into war of words," splashed the Times. Few Englishmen would disagree with what Brnović said, so accustomed are they to abject performances at major tournaments as the national team reels from the legacy of the deluded Charles Hughes. International weeks can be slow for news, so Brnović's quotes have helped the match previews, including this one. First versus second, trash-talking and, of course, Wayne Rooney is returning to the ground where he was last sent off.
Rooney's return is the most tedious factor. His red card in October 2011 was his first in two-and-a-half-years for club or country and he has not been dismissed again. He has actually collected just seven yellow cards in 73 matches since yet teammates have still been asked whether he will be able to remain composed on the same turf 17 months on. They pose these questions without taking into account the days of Rooney's unfathomable aggression against Spain in 2004, his hissy fit in Northern Ireland in 2005 or the stamp on Ricardo Carvalho's testicles at the 2006 World Cup are over. The fuel which used to fire up Rooney ran out long ago and he is a calmer professional than when he went marauding about a pitch. Some England and Manchester United fans yearn for the old Rooney, teetering on the edge of indiscipline but undeniably world class.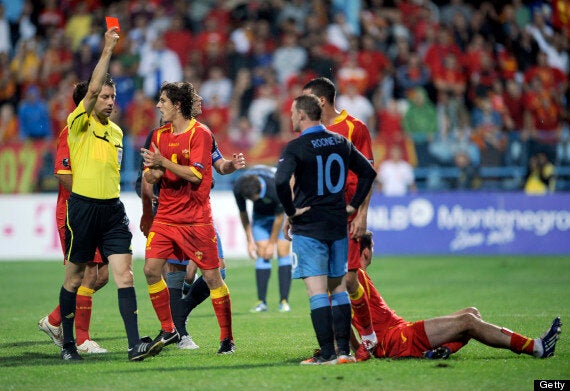 How will he cope on the same turf in the same stadium again?
Mirko Vučinić and Stevan Jovetić, Montenegro's dynamic strikeforce, have dominated features chiefly thanks to England's paucity of defensive options. They complement one another superbly and boast Serie A savvy, while Vučinić was keen to cite Rio Ferdinand and John Terry's absence from the England squad at his pre-match press conference.
Montenegro's potency versus England's porousness. What the masses have largely failed to acknowledge is Stefan Savić, the egregious centre-back Manchester City sold after one sorry season, will start for Montenegro in defence. However "inexperienced" - or "SECOND RATERS" (via the Express) - Joleon Lescott and Chris Smalling may be (they boast two Premier League winners' medals, an FA Cup success and European Championship experience between them), they are both demonstrably superior than Savić.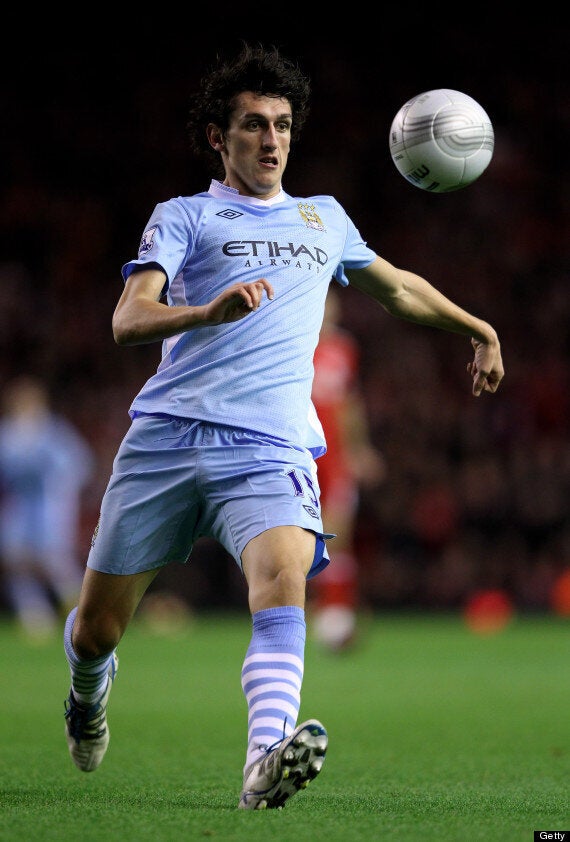 It is perhaps an indication of how unconcerned many Englishmen are about the national team that the hype for Tuesday night's qualifier has been so sensationalised. International weeks, as the Guardian's Daniel Taylor wrote, are like acne: "Permanently an ordeal, it can flare up when you least want it and there is no point pretending it does not drive you mad." There are nine games remaining of the Premier League campaign and the FA Cup semi-finals are less than three weeks away, yet for a fortnight club football anxiously waits for the players' return.
Montenegro have paradoxically justified the hype because they have previously excelled against England, like Croatia had. The Croats' 2-0 and 3-2 victories against England prevented them from participating at Euro 2008, only England beat them 4-1 and 5-1 during qualification for the 2010 World Cup. Montenegro didn't prevent England from qualifying for last year's Euros, but they did prevent England from beating them. They also went through 2012 unbeaten.
After beating San Marino, Europe's drunkest pub team, 8-0 in second gear, this game has emerged as a peculiar acid test for England. Not because of the venue, the supporters or the opposition, but because failure to earn a positive result will signal how far lower the expectations have plummeted.
Popular in the Community