People in relationships want their partners to lose weight and stop smoking in a bid to improve their health, according to a survey.
Over half (59%) of people said they would like their partner to shed the pounds, while almost eight in ten (79%) people with a partner who smokes said they wish they would cut down or quit completely.
Proving honesty is the best policy, being straight with their partner and asking them outright (58%) was the most popular way to help them change their behaviour, according to figures released by the British Heart Foundation(BHF).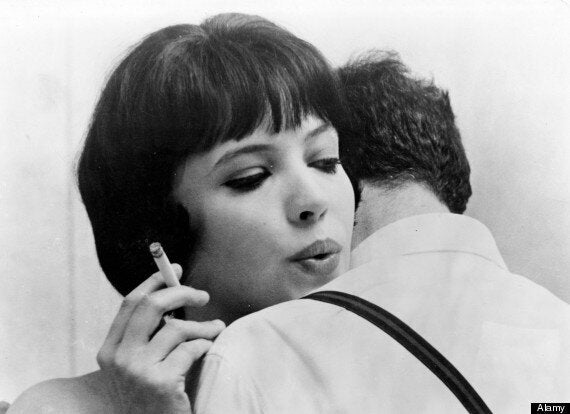 Quitting smoking could make your partner happier, study reveals
There are nearly 2.3 million people living with heart disease in the UK, and being overweight increases the risk of developing it, while smokers have around a 60% greater chance of dying from heart disease than non-smokers.
The data showed it is not just small changes people want to see in their partners - 43% of those who said they would like their partner to lose weight to boost health said they want their partner to lose at least a stone.
Scroll down for an A-Z of heart health
Of the 1,426 men and women in relationships questioned to publicise Heart Matters - a free service providing support and practical tips to turn your heart health around - less than a quarter (21%) wanted their partner to cut down on alcohol.
Just 3% said they would normally reward their partner for altering their habits, and less than 1% said they would threaten their loved one to change.
Heart Matters is the BHF's free membership programme and provides information and support for people who are with or at risk of heart disease and their loved ones.