Yohan Cabaye has revealed he battled with depression after playing commitments with Newcastle United and France sapped him of "passion".
Cabaye joined Newcastle from Lille in June 2011 and experienced his first season of domestic football without a winter break, before starting all four of France's Euro 2012 matches.
The 27-year-old will likely start for Les Bleus against European and world champions Spain on Tuesday night, but was candid about his spell with depression last year.
"Depression? I am not afraid to say that. It was that," Cabaye told L'Equipe.
"Euro 2012 was the first big international competition I had played. It is completely different than what you could experience in daily life with your club.
"My season was long in a league where the pace is higher than in Le Championnat. I started with Newcastle early in July 2011 and finished late in June 2012 and, for the very first time, I didn't have any winter break so then to resume in July 2012, it was very difficult."
Cabaye added the groin injury he suffered at the end of last year allowed him to recover as he spent two months out.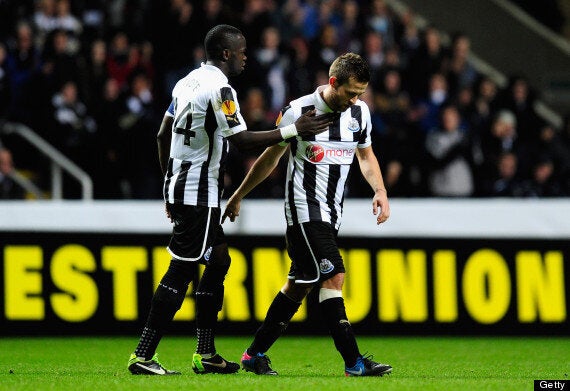 Cabaye suffered with depression last year
He also read books by sportsmen who had also experienced symptoms of depression, which aided his recovery.
"I was reassured reading the books of Jonny Wilkinson and Rafael Nadal, who both talked about the same thing. They talked about post competition depression and the need to have a break.
"I asked myself a lot of questions. As long as you didn't experience it [depression] you cannot understand. But I was not worried.
"My injury allowed me to have some rest, meet my family and friends in Lille. When I was back in Newcastle in December I knew I felt better, but I never complained to anyone but my entourage."
Depression has often been a tragically misunderstood illness in football and sport, however the suicide of Germany international Robert Enke in December 2009 signalled a watershed moment.
A friend of Enke's, Ronnie Reng, wrote A Life Too Short: The Tragedy of Robert Enke, which was published to universal acclaim in 2011 for how it dealt with depression.
Popular in the Community