A devoted couple who married on Valentine's Day have shared a joint funeral after dying within a week of each other.
Relatives believe Beryl Matthews, 93, died from a broken heart just six days after husband Les passed away aged 96.
The pair, who tied the knot on February 14, 1940, had celebrated their 73rd wedding anniversary a month ago.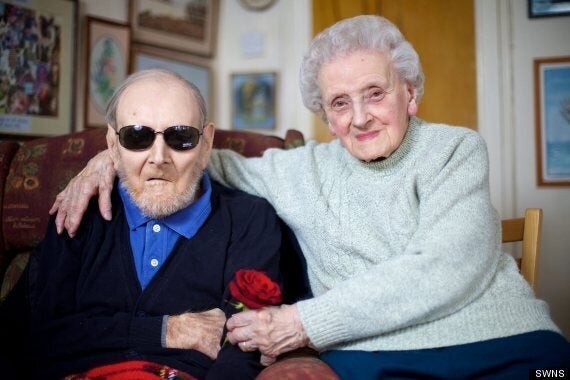 Beryl and Les Matthews were married for 73 years
Beryl and Les, who had four children, 11 grandchildren and 19 great-grandchildren, first set eyes on each other 77 years ago after a chance meeting by a park lake.
They wed amid wartime austerity with no ingredients to make a wedding cake and no camera or film for photographs.
Despite their advanced ages they remained living at home together in Bristol, with Beryl caring for her frail husband with support from outside carers.
Les died on March 9 and Beryl followed six days later.
Their son Ronald, 63, a retired geologist, said: "Six days after dad passed away, mum just gave up the fight and you could use the phrase 'died from a broken heart'.
"She felt very sad. They were still living at home with support and were extremely fortunate to have lived for so long together, and also to have been at home.
"Her devotion and duty to looking after dad is what kept her going. After that, she thought 'What was the purpose?' and went downhill from that point.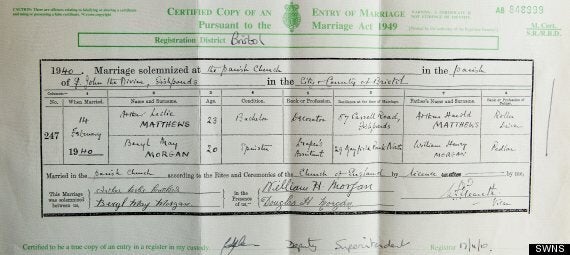 The couple's wedding certificate
"My dad died of old age. He had been frail for three or four years. With mum, there were several causes of death and one of them was cardiac failure."
Ronald said his mother was in hospital at the time of her husband's death, after suffering a fall at home.
He added: "There was never a time they were happier than when they were surrounded by people.
"They didn't mind people coming round unannounced. They were always pleased to see anyone in their family."
Despite being a romantic couple, Ronald revealed his parents had actually married on Valentine's Day unintentionally.
He said: "When they chose their wedding day, they didn't realise it was Valentine's Day.
"But that was a sign of the times in the Second World War. It wasn't such a big event then as it is now.
"Dad was more romantic than mum. He was very sentimental and his cards always had a poem he would write.
"We feel that, as they have died together, one of them won't be living on lonely without the other."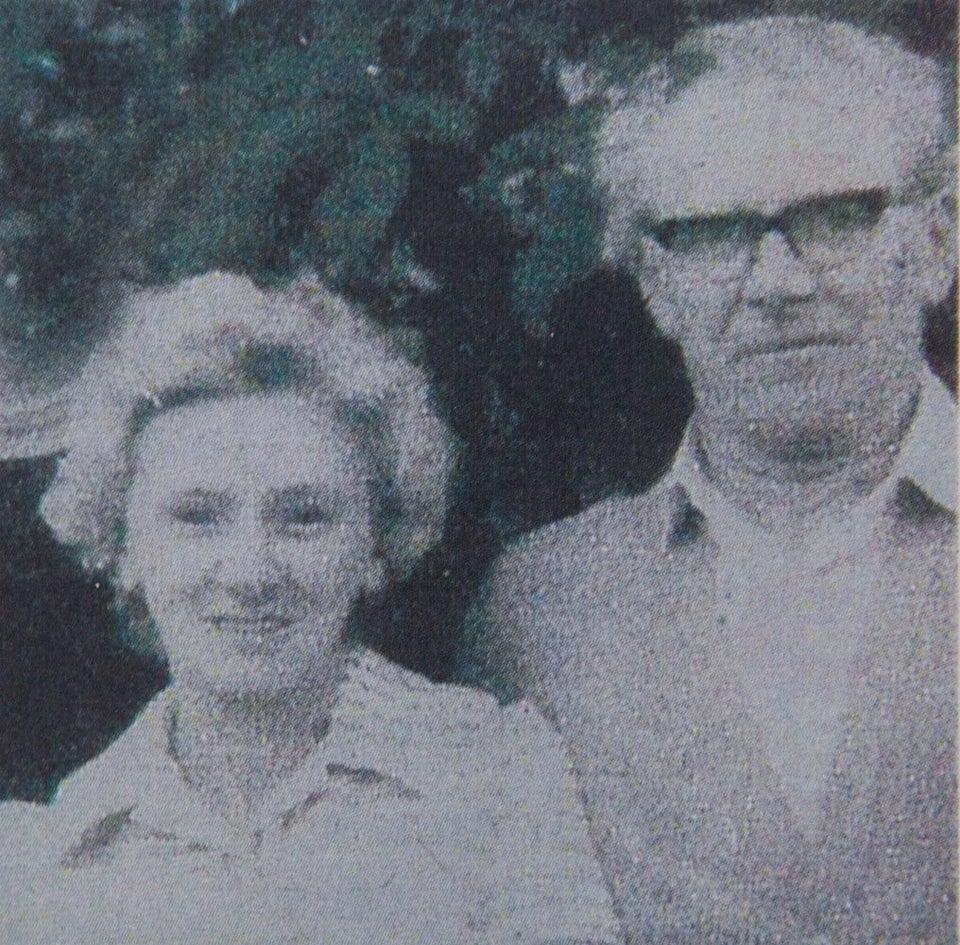 Britain's Oldest Couple - Les and Beryl Matthews