Kim Kardashian knew full well all eyes would be on her once she became pregnant, especially with rap superstar Kanye West being the father of her bump.
But as she's begun to swell, paps in the US have begun to scale new heights in order to get a snap of the reality TV star. Photos have emerged showing them taking to scaffolding to get a picture of Kim, as the reality star reveals that West loves her pregnancy curves. She's had to defend her (entirely natural) weight gain in interviews recently, after tabloid magazines and papers continue to portray putting on pregnancy pounds as a tragedy in a woman's life. "And I have the biggest sweet tooth and I love junk food. Being pregnant I don't like any of it," she said in response to reports that she's binging on "ice cream, fries, [and] cereal loaded with sugar."
If the tabloids are 60 pounds off base, as she says, that puts her at about 140 pounds. And with four months left in her pregnancy it's doubtful she'd get anywhere near the 200 pound mark.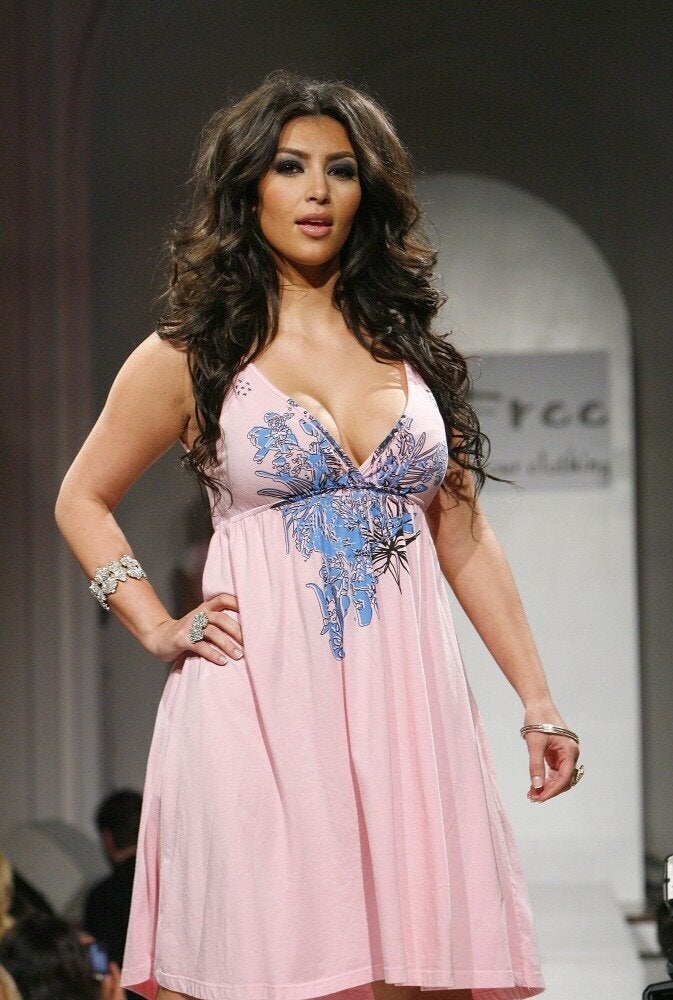 Kim Kardashian Style Evolution