*Warning: videos contain rude words*
Azealia Banks is infamous for her crude language, controversial lyrics and dirty tunes. So what happens when a well-to-do chap from Oxford University covers her smash hit 212?
Well, now you can find out, thanks "Lord" George Hicks and Joshua Cockcroft Esq.
Hicks appears in the video strumming a ukulele, against a backdrop of a roaring fire and leather-bound books, nestled in a wooden armchair and accompanied by a tea and cake spread.
The 23-year-old is a scholar at St Anne's College and studies German and Italian and has been playing the stringed instrument for three years.
"My sister gave it to me as a Christmas present," the well-heeled gent told HuffPost UK. "I play anything really, it ranges from Pachelbel's Canon to Lady Gaga."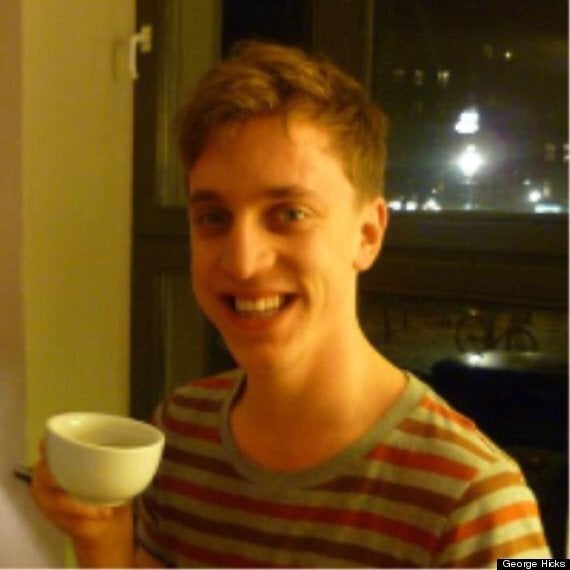 Hicks with his favourite tea tipple
The uptown 212 version was uploaded to YouTube on 16 March and has already had 15,000 views. "Looks like I've got the beginnings of a following," Hicks muses. "My friends and family have been really supportive – my mum is a big fan."
Hicks, whose memorable musical moment was winning Oxford's Got Talent, says his dream is to play at Latitude and be as canonical as Israel Kamakawiwo'ole "but hopefully nowhere near as fat".
And favourite song? "Fuck Me Pumps by Amy Winehouse." Of course..
Which did you prefer? Tweet @HPUKStudents with the hashtag #HicksorBanks and let us know.
Hicks YouTube channel can be found here and you can find him on Twitter @GeedaHicks.