A business in Essex has started to offer 'rent-a-mourner' services to families of the deceased who fear there many not be enough people at their funeral.
For just £45, Rent a Mourner will provide a professional griever to stand by the grave and weep for your loved one (or not so loved one)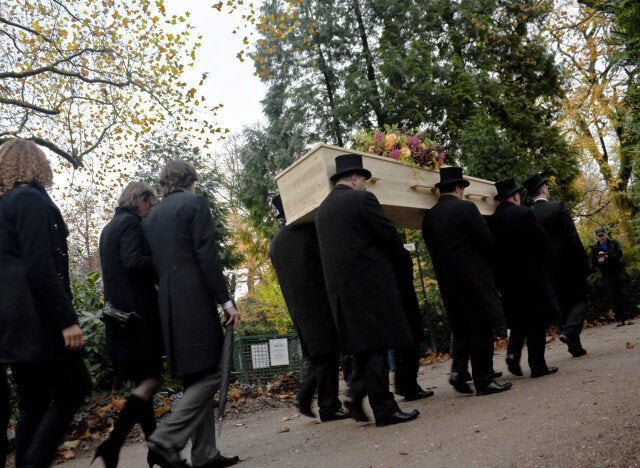 For £45 for two hours, an actor will come and pretend to grieve
Describing their services, Rent a Mourner write: "Whether you need to introduce new faces, increase perceived popularity or simply increase numbers we are here to help! We can arrange personal meetings or telephone conferences with you to establish exactly what you require and exactly how to deliver it to you.
"We will take your guidance on how you would like us to integrate and mix with your other guests. We will remain discreet and professional at all times. We will also strongly adhere to dress codes and are always prompt and on time."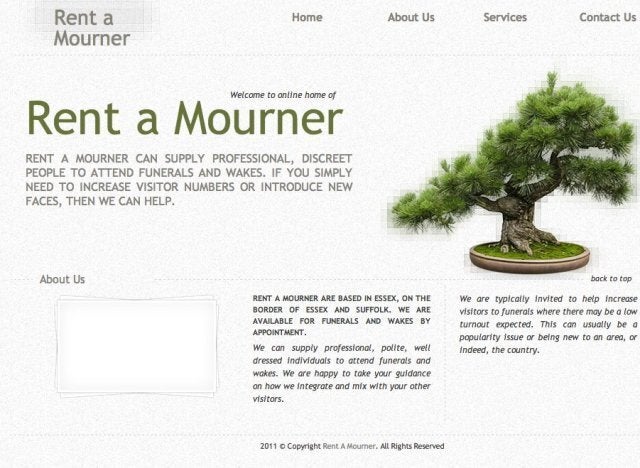 Ian Robertson, who runs the business, told the Daily Mail "renting mourners" is popular abroad.
"We were actually inspired by the market growth in China," he said. "The Middle Eastern way is to provide wailers - crying women - as opposed to the quiet, dignified methods we use.
"It is growing in the UK - our bookings are up 50 per cent year on year."
"Our staff will meet with the client beforehand and agree "the story", so our staff will either have known the deceased professionally or socially. They will be informed of the deceased's background, achievements, failures etc., so they can converse with other mourners with confidence."
The reaction to the news that such services can be provided has divided opinion, with some airing on social media they think it is immoral to pretend to grieve, while others failed to understand the service.
Others said they wanted to apply for a job at the company and some even said they wanted one for their own funeral.