If you're as obsessed with The Big Reunion as we are then you'll already know that Blue's belated appearance on the show didn't exactly go down too well with the other pop acts.
So when Atomic Kitten, B*Witched, 911, 5ive, Honeyz and Liberty X find out the boy band will only be appearing at four of the 12 Big Reunion tour dates this summer we have a feeling there'll be quite a few death stares thrown in their direction backstage.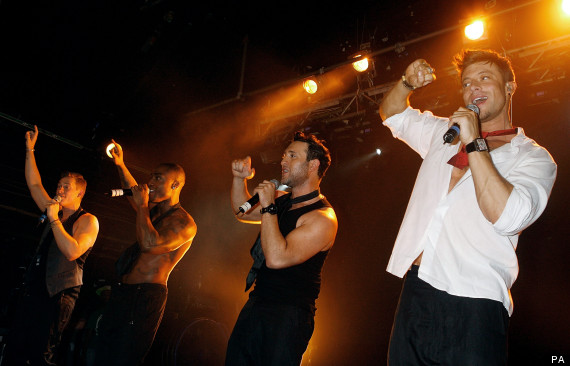 Lee Ryan, Duncan James, Simon Webbe and Antony Costa have opted out of the full Live Nation UK tour due to 'prior commitments'.
Like their own headlining tour.
In fact, they reportedly considered not bothering with the Big Reunion tour at all so they could focus on promoting their new single, 'Hurt Lovers' and their own tour, which is due to kick off in September.
A source told The Sun: "The boys were happy to appear in the show but there is a feeling they are too successful to be tagging along with the other bands.
"ITV weren't best pleased. Their priority is The Big Reunion and they think Blue's priority is Blue."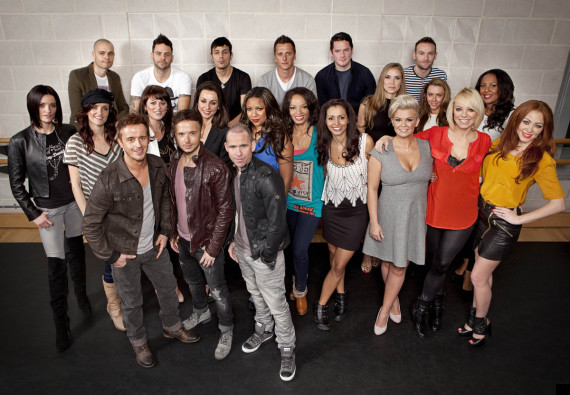 The band's spokesman said: "Blue will perform at four of The Big Reunion shows. They are unable to appear at the remaining dates because of prior commitments."
Meanwhile, in an exclusive interview with Huffington Post Entertainment, Harry Judd told us why you won't be seeing McFly on any future series of 'The Big Reunion'.
"We experienced everything that they experienced but they're there reminiscing," he told us.
"It's like wow, 95 percent of pop bands end up imploding after four or five years, and you can understand why, but thankfully it's different for us.
"Thankfully, we've had really good managers who've made sure that hasn't happened to us. If we needed to we'd be given a day or a week off, and thankfully we all got on really well and have got through any other problems together."
The final episode of 'The Big Reunion' is on ITV2 tonight at 9pm.
LIKE US ON FACEBOOK | FOLLOW US ON TWITTER