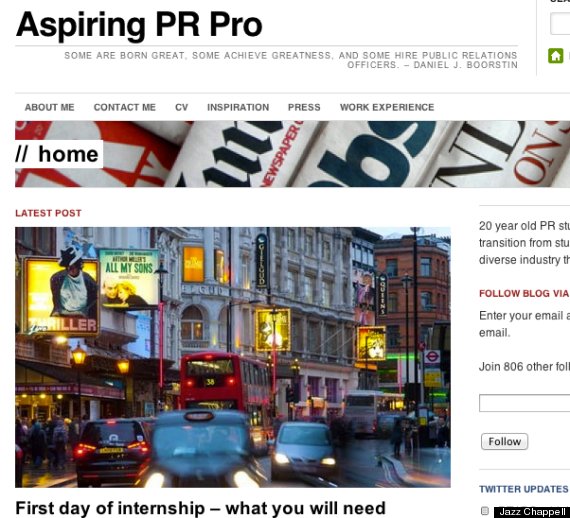 | Are you a student blogger? Fancy appearing in our Student Blog of the Week series? Click here to find out more |
Introducing...
Jazz Chappell and her blog Aspiring PR Pro.
Age: 20
Education:BA Hons in public relations at Leeds Metropolitan University
Twitter: @jazzchappell
Blog: jazzchappellpr.wordpress.com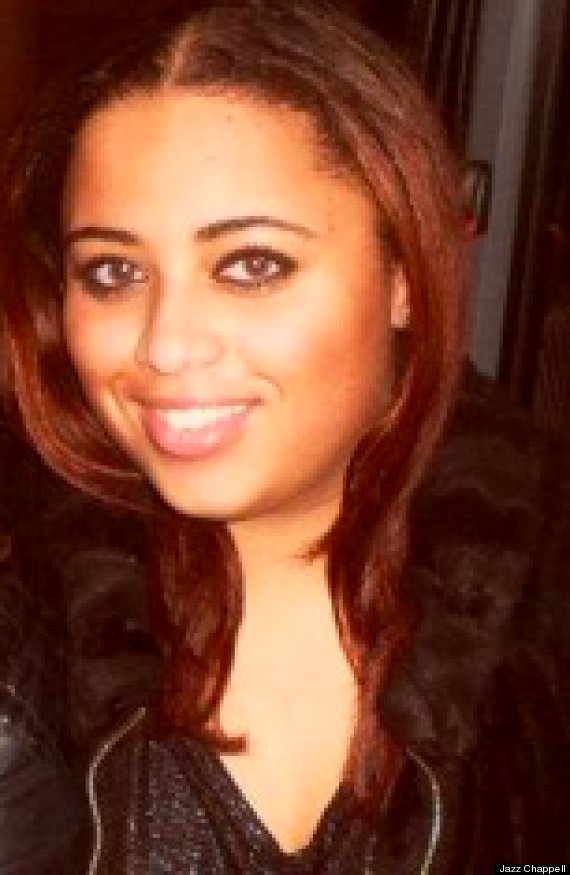 "My blog is all about me finding my way in the world of Public Relations, thoughts on what's going on and inspiring fellow PR students."
LIKE HUFFPOST UK STUDENTS ON FACEBOOK | FOLLOW US ON TWITTER
Describe your blog in three words
Inspiring, resourceful and (hopefully) fun!
Why did you start your blog?
It was the year before I started university, as I was deciding on what universities to put as my choices, i used twitter to seek out current PR students for advice. One thing i noticed was that they all had blogs, so i thought i'd get ahead of the game and start mine before university to get some extra practise! I've always loved writing and was gaining a new-found love for PR so it the perfect mix!
How long have you been running it?
Just over 3 years
What makes it different from the rest?
I try to post what I think other students like myself aspiring for a PR career will want to read. Interesting campaigns, TV shows and Films that feature PR people and what we can learn from them. A new theme I am exploring is 'inspiration'. I think staying motivated and inspired is so important for any industry! I have started reaching out to inspiring professionals to interview for my blog, their advice for students and explanations of how they got to where they are will hopefully inspire people, they certainly inspire me! With two down and a few really exciting people in the pipeline, it's going well so far and i've had some great feedback!
Who would be your dream guest blogger?
Probably Crisis Comms expert Judy Smith (The muse behind TV show Scandal) She has done such an amazing job- to have her own business, have previously worked in the White House, a book and now a TV show based on herself- I definitely thing she could share a few great stories and tips!
What was your last blog post about?
My most recent post was an interview with a professional and CIPR (Chartered Institute of PR) diversity chair, he gives his advice to students and explains how the industry needs to tackle issues of diversity in the workplace- a very important topic that i wanted to shed light on.
What's been your blog highlight?
Having Elle UK magazine tweet my post about them was pretty amazing!