'The Voice' returns for a second series on BBC One on Saturday night, and we've got a sneak preview of what's in store...
There have been a few changes to the format, with less live shows and more blind auditions, but coaches, Jessie J, Tom Jones, Danny O'Donoghue and Will.i.am, are all back in their spinning chairs to search for new singing talent.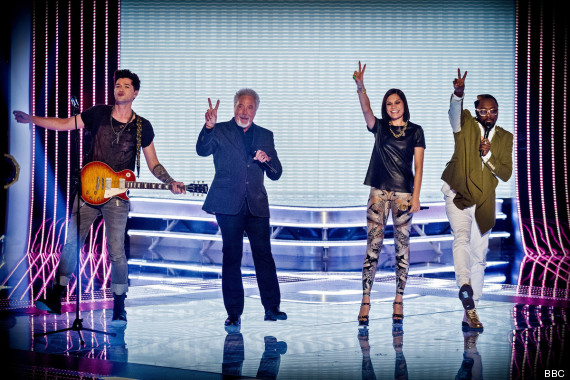 FIRST LOOK: Blind Singer Dazzles 'The Voice' Judges
In the pictures below, take a look at all the contestants singing in the first blind audition including a familiar face for 90s pop fans with former chart topper Kavana - whose real name is Anthony Kavanagh - among those who try out.
INTERVIEW: Will.i.am And Danny O'Donoghue On 'The Voice' Series 2 Changes
And there is also an appearance from a relative of past 'X Factor' winner Shayne Ward when the singer's distant cousin Mike Ward performs.
Each coach must form a team of 12 artists, and they'll use every trick, every name drop, every statistic to persuade the best voices to join their team.
However, by the end of the competition only one artist will be named 'The Voice UK' and be given a recording contract.
Last year it was Leanne Mitchell who won the show, can you predict who'll become a star in 2013 from the pics below?