Ahead of their primetime TV ratings battle on Saturday night, Ant and Dec have taken a swipe at the competition, 'The Voice', blasting it for 'lacking a sense of humour'.
The duo's 'Saturday Night Takeaway' is set to go head-to-head with the BBC talent show but the lads believe their show has the edge.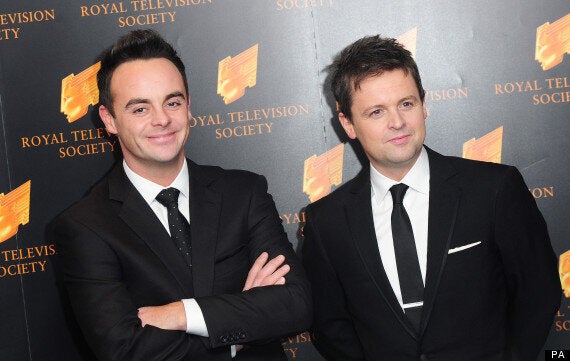 "But 'The Voice' for me lacks that sense of humour. I think it always has done."
"A lot of people have criticised 'The Voice' because of the way it tailed off at the end last time," said Ant. "But I think you'd be foolish to think it'll start like that.
"Those early rounds got very good ratings. I'm unsure what will happen, but we've put in some good graft and worked hard - you can't worry about it."
Despite 'Saturday Night Takeaway' finishing its run next month, Ant and Dec will still be competing with 'The Voice' when 'Britain's Got Talent' returns in the coming weeks.
'BGT' boss Simon Cowell is heating up the competition by encouraging viewers to tune into 'Takeaway' instead of 'The Voice'.