Sparks fly between coaches Jessie J and Will.i.am as they squabble over contestants as The Voice returns to television screens tonight.
During the first edition of the show, the pair are embroiled in a heated exchange after Jessie takes exception to the Black Eyed Peas star chipping in while she is trying to entice a hopeful to her team.
The programme returns tonight for the first round of auditions in which the coaches choose the wannabes they would like on their team.
But Jessie accuses Will of siding with fellow judge Danny O'Donoghue and claims that he is continually trying to stop the contestants from choosing her. In the show the coaches often have to go head-to-head to persuade the best entrants they should join their roster.
At one stage, Jessie grumbles: "He never wants people to pick me.''
The dispute led to fellow panelist Sir Tom Jones wading in to sort out the argument after an audition was over.
Jessie moaned: "I think it's unfair to influence them on their decisions.''
But Will defended his decision to offer his view when a contestant seemed unable to make a decision between Jessie and O'Donoghue.
He said: "They asked for my help - it's not passing out cookies.
"I think I did the right thing because he obviously couldn't make a decision.''
Jessie looked stony-faced after the heated exchange following an audition by 22-year-old Danny County from London.
Other contestants on the show include visually impaired singer Andrea Begley from Belfast, former chart star Kavana - whose real name is Anthony Kavanagh, and Shayne Ward's distant cousin Mike Ward.
The second series of The Voice begins on BBC1 tonight at 7pm.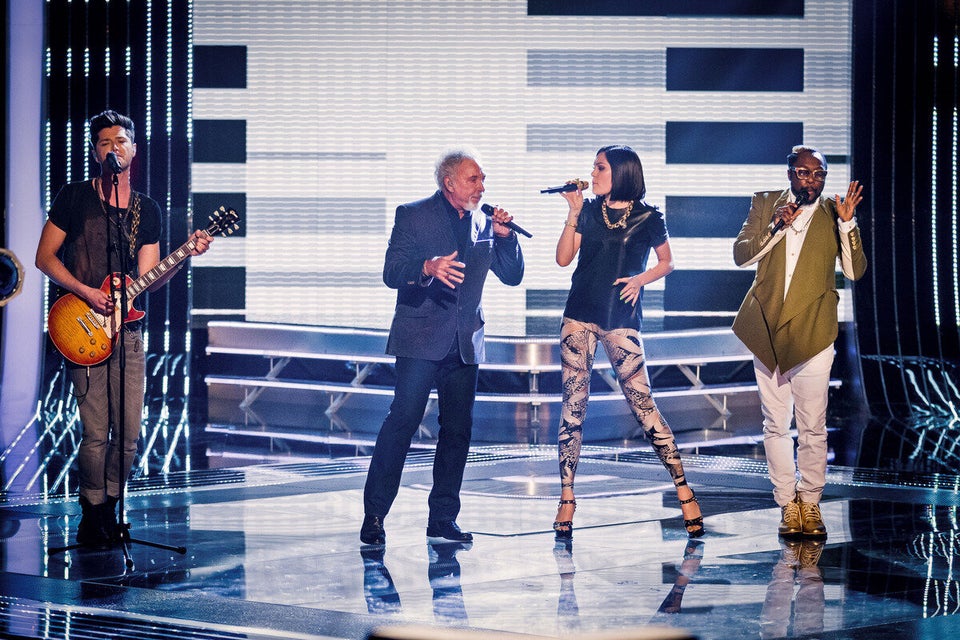 The Voice