Christians have flocked to churches in Iraq to celebrate Easter Sunday amid tight security.
High walls and tight security cordons were in place to protect worshipers, AP reported.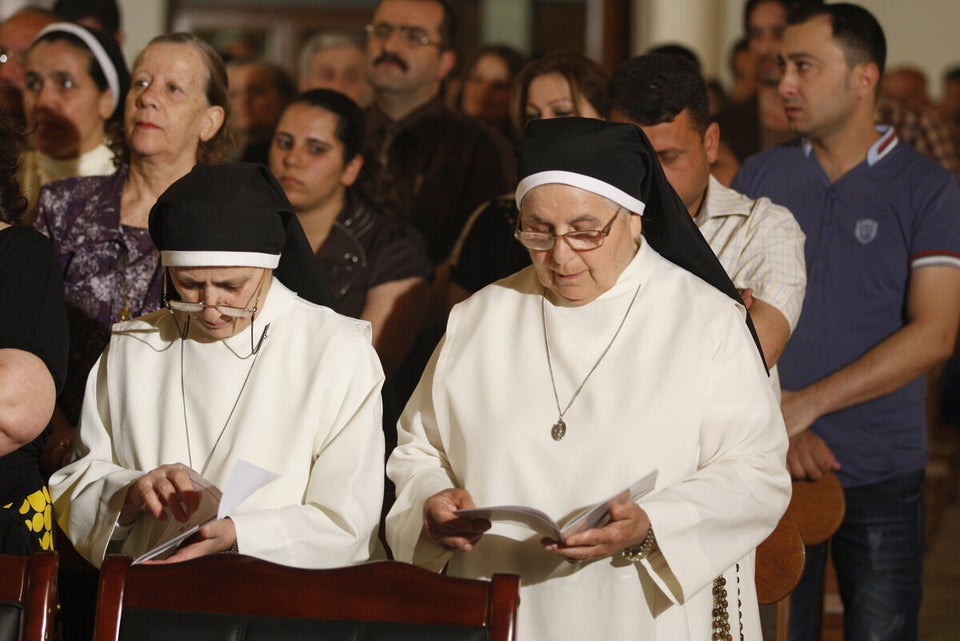 Easter in Iraq
It was the first Easter since the election of Pope Francis in Rome, and worshipers said they hoped their new spiritual leader would help strengthen their tiny community that has shrunk under the joint pressures of militant attacks and economic hardships.
At the St. Joseph Chaldean Church in Baghdad, some 200 worshipers stood and sat during parts of the Easter mass led by Father Saad Sirop.
"We pray for love and peace to spread through the world," said worshiper Fatin Yousef, 49.
Like most worshippers she arrived have dressed immaculately for mass, her hair tumbling in salon-created curls, wearing a tidy black skirt, low-heeled pumps and a striped shirt. "We hope Pope Francis will help make it better for Christians in Iraq."
There are an estimated 400,000 to 600,000 Christians in Iraq, with most belonging to ancient eastern churches. There has been no census in Iraq for 16 years, making precise figures difficult to obtain.
Since the 2003 U.S.-led invasion, Iraqi Christians have suffered repeated attacks by Islamic militants.
Hundreds of thousands have left the country, with church officials estimating their communities have at least halved.
The worst attack was at Baghdad's soaring Our Lady of Salvation church in October 2010. It killed more than 50 worshipers and wounded scores more.