'Downton Abbey' star Jessica Brown Findlay has admitted she wasn't ready for the outpouring of grief that greeted the demise of her character Lady Sybil, who died in childbirth during the last series of the hit drama, even from her own mother.
"The day Sybil died I was flying out to film in New York," she tells HuffPostUK. "Normally when you land somewhere, you get a couple of messages, but I had an onslaught from people saying, 'you could have warned me.'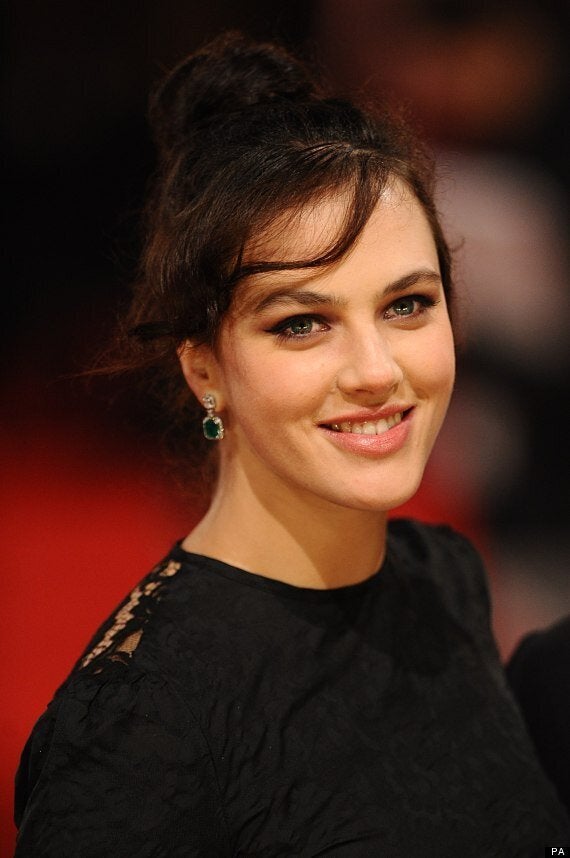 Jessica Brown Findlay reveals she was upset herself when her character Lady Sybil died suddenly
"Even my parents knew I was dying, but they didn't know how, so my mum was in bits. My dad had to tell her, 'you can call her on the phone.'
"Julian (Fellowes, writer) did such an amazing job with Sybil that it was a really exciting way to go out. I had to keep very quiet about it."
It was a brave move by a young actress to leave behind a drama series that's struck gold on both sides of the Atlantic, but Brown Findlay is determined to flex her creative muscles.
"I was desperate to do more, to push myself creatively. I'd been off to do 'Black Mirror', 'Misfits' and 'Labyrinth' during a gap, and it was such a fruitful time, and I learned so much.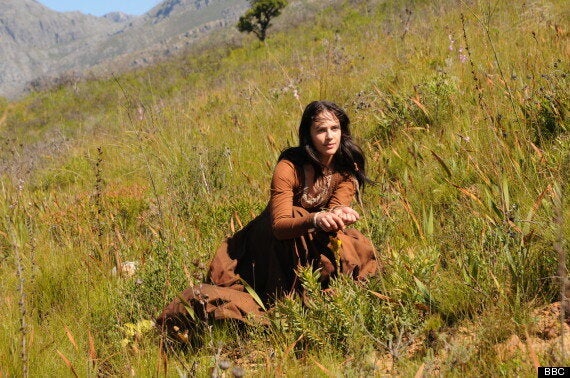 Jessica Brown-Findlay as Alais Pelletier du Mas in the epic drama 'Labyrinth'
"Because of the period Downton is set in, you have to be stricter with the rules, and I was so excited about new things, meeting new people, working with different actors, different stories, that I decided that I'd see out the end of my contract and then delve into unemployment."
She laughs, because the dole queue has not featured yet in her daily rounds. Instead, Brown Findlay has taken a starring role in 'Labyrinth', based on the best-selling epic novel by Kate Mosse, set in both contemporary times and 1209, out this week on DVD.
Two girls, Alice (modern day) and Alais are connected through family lines. Three books are kept by different people, so that nobody takes the power for maleficent use.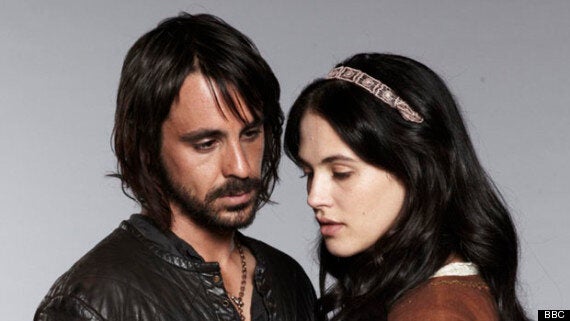 Jessica Brown Findlay with Emun Elliot (The Paradise), who plays her errant husband Guilhem in 'Labyrinth'
Brown Findlay, who plays medieval Alais, was drawn to the role, which involved triumphing over personal heartbreak, something the actress, who originally trained to be a ballet dancer, can feel plenty of empathy for...
"I feel connected to her. The biggest heartbreak of my life was when I had to have operations, which meant I had to stop dancing, I had a teacher who told me, 'just try to do something else.'
"I applied to an art school, got in, moved to London, realised I was going to meet people who had no idea what a plié is, and that was kind of liberating."
And the liberation goes on, with Brown Findlay most recently busy filming Winter's Tale with, among others, Russell Crowe and screen legend Eva Marie Saint.
"The director had never seen Downton, which was great, but Eva Marie Saint adores the show. She told me she was really excited to meet me, and I thought, 'That's ridiculous.'"
Labyrinth is released out now on DVD, courtesy of Universal Pictures (UK). Pictures from Series 3 of Downton Abbey below...
Related