A Royal charity which represents the Duchess of Cambridge and Princes William and Harry has applied to trademark a number of goods and services including clothing, footwear and headgear.
The move comes after Kate's admittance into the Windsor fold saw monies raised by the (newly named) Royal Foundation of the Duke and Duchess of Cambridge and Prince Harry skyrocket.
According to the Telegraph, the foundation raised £4.8million in 2011, compared with just £629,000 in 2010, before William and Kate announced their engagement.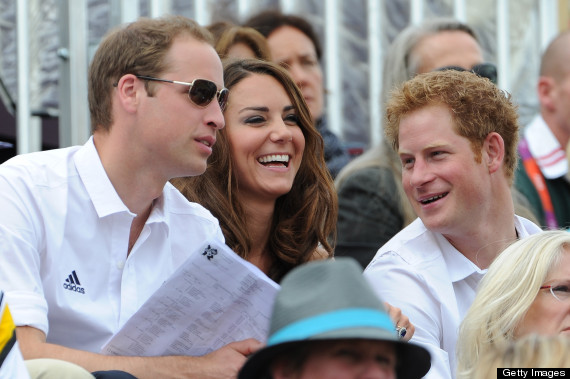 The Royal Foundation of the Duke and Duchess of Cambridge and Prince Harry raises funds for those in need
The foundation raises funds for military veterans, disadvantaged children and wildlife.
A spokesman for St James's Palace told the newspaper's Mandrake column: "Since the name change of the foundation last year, we have been registering our new name and logo in different territories around the world.
"As part of that process, we have to choose any categories under which we might conceivably operate in the future. This also protects the foundation against other people using its name illegally. We included clothing in case we choose, for example, to make T-shirts in years to come, for marathon runners, etc."
SEE ALSO:
It's tempting to think of a Kate-inspired fashion range blowing the cobwebs from the royal family's somewhat staid image (remember the mother-to-be is famously fond of the High Street and is responsible for frocks selling out at Zara and Reiss).
But being that any merchandise will have to be emblazoned with the charity's distinctly uncatchy 13-word full title, it's unlikely, at least for now.
So if you really want to dress like Kate, we suggest you keep a close eye on her official appearances. The Duchess frequents Topshop, Zara, Sweaty Betty and Gap, so maybe you can snag a moderately-priced dress to hold you over until that running t-shirt is available.