Neon green lights reflect in the freezing waters of southern Iceland in some of the clearest snaps of the aurora borealis ever taken.
The pictures were taken by Larry Gerbrandt, who braved subzero temperatures and icy winds of up to 40 mph during his trip.
Further shots show waves of green and purple lights playing over a star-speckled sky above Grundarfjordur Harbour.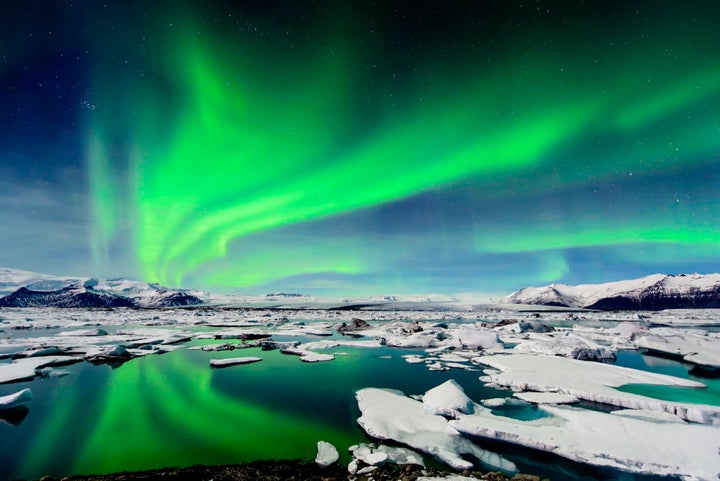 Larry Gerbrandt captured the images in southern Iceland
Using the latest digital camera technology, the Californian native was able to record the borealis at its most magnificent.
He said: "When the borealis appeared it was like a bomb going off - celestial fireworks is the best way to describe it.
"When I first saw them I think I stood there with my mouth hanging open - it's totally jaw-dropping.
"It's really outside of the human experience, completely mesmerising.
"I've taken photographs but I've never actually expected I would be able to take pictures that looked like postcards."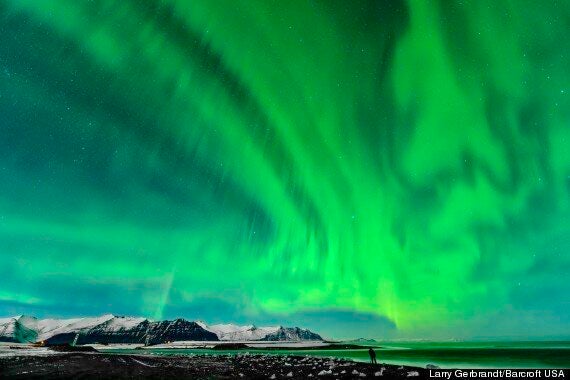 Gerbrandt describes the northern lights as 'celestial fireworks'
Gerbrandt said using his Nikon D800E he was able to capture pictures clearer than any he has taken before.
And he brought home a staggering 10,000 images.
He said: "My pictures really brought home to how good the current generation digital SLR sensors are.
"We got to a point where they can see better than we can. We've crossed that threshold."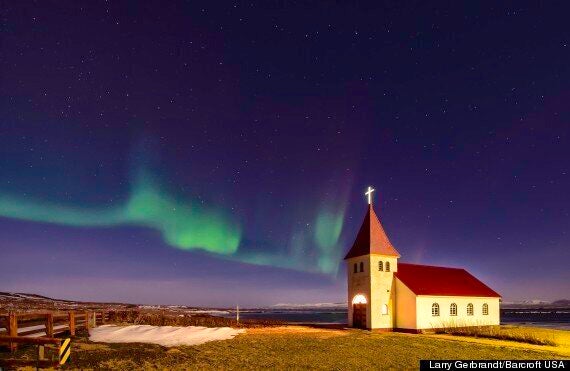 The images were taken using a Nikon D800E
The intrepid photographer even experienced a near-death moment when a glacier collapse inches from his feet.
He said: "As I made my way along a ridge above a glacier, the edge gave way exposing a 60ft drop onto glacier ice and freezing water.
"It was really scary, and I think my guardian angel was looking out for me that day."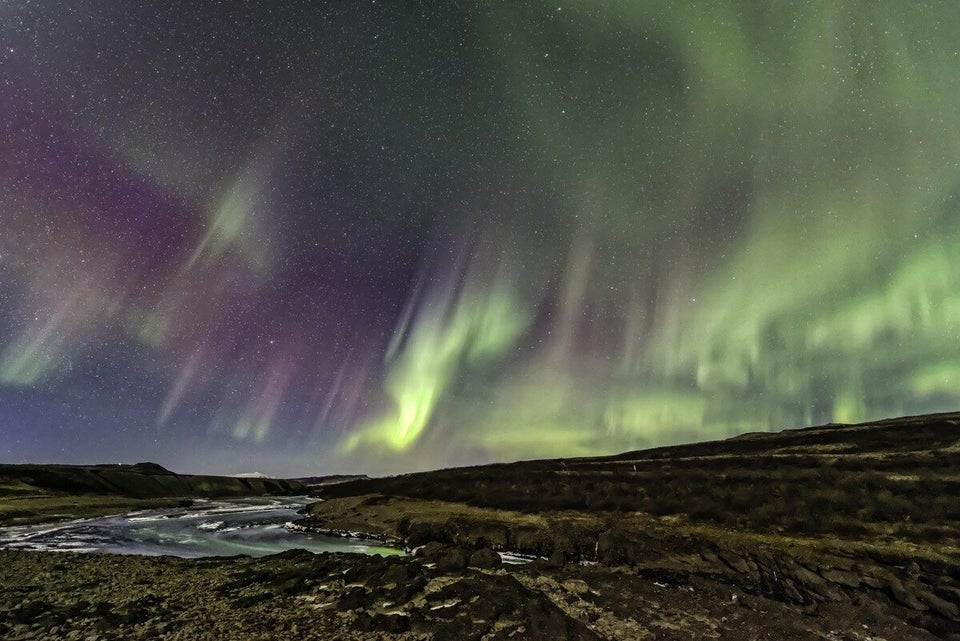 Stunning Aurora Borealis Seen In Southern Iceland
Related