They say a picture is worth a thousand words. Well in this case, these images provoke rather more questions they answer.
According to Chinese news website Shanghaiist.com, pictures of a naked woman chasing a naked man carrying a sex doll through the country's capital city are sweeping China's virtual universe with great speed.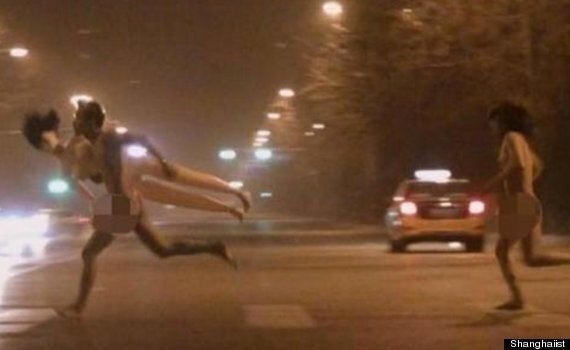 But the fact remains that, to quote Spinal Tap's song about The Druids, "no one knows who they were or what they were doing".
According to the South China Morning Post, the pictures have caused much speculation online, with one blogger asking: ''Is this a real-life Temple Run?" referring to a popular local game where a player takes on the role of an explorer attempting to steal an idol from a temple and outrun monsters chasing from behind.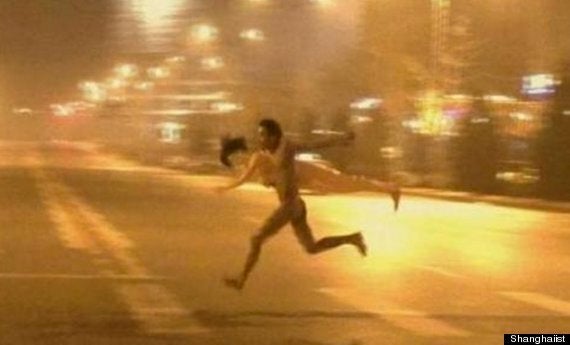 If this is a new international game, Huffington Post UK Lifestyle would very much like a set of the rules and notification of the times it might be played in London. So we can hide.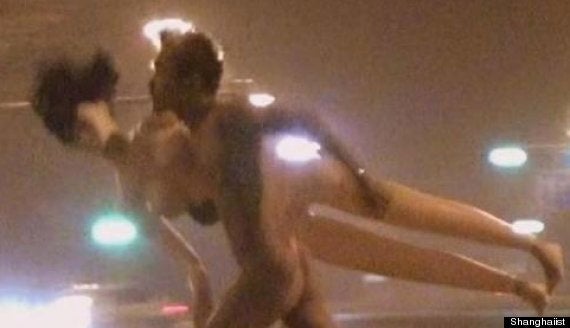 And if that's whetted your appetite for more sex doll shenanigans, take a look through our back catalogue of stories!