If you're online, bored and want to watch some TV, you have no shortage of options.
First there are the free (legal) sites - your iPlayers, your 4ODs. Then there are a range of all-you-can-eat streaming sites (Netflix, Lovefilm), paid-for streaming networks (Sky Go, Now TV), streaming-purchase stores (Blinkbox) and download services (iTunes).
Oh, and if you're watching Game of Thrones season 3 there are other options too - none of them legal, if not explicitly evil.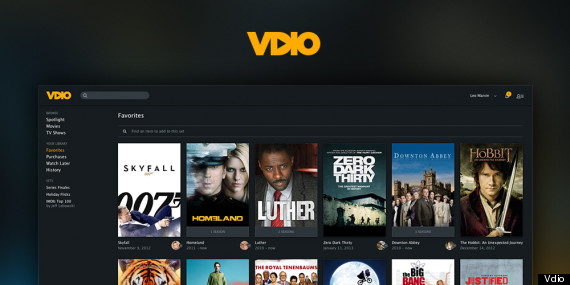 Well now there's one more choice to add to that list. The minds behind the music streaming service Rdio have just launched the long-trailed Vdio in the UK.
So what do you need to know?
Firstly, it's free to sign up to Vdio, and while it's initially only in preview for existing Rdio subscribers they each get £20 of credit on the site to try it out.
So if you're an Rdio subscriber - or you sign up in the next 60 days - this is a no-brainer. The site is free to try, with £20 of credit. What's not to like?
As for the site itself, everything is set up to make it easy to find new stuff to watch, with a selection of playlist features ('Sets') and preview layouts. The content selection is good, if not that surprising - there are few exclusives, and nothing on the scale of House of Cards or Arrested Development offered by Netflix. But you can watch some big films (Dark Knight Rises, Argo) and TV shows, including Louie, Mad Men and Downton Abbey.
Performance is also fine, and we experienced fast service with no downtime.
On the downside, the pricing can seem a little strange at times - for instance a full series of Mighty Boosh is £4.99, but a single episode is £2.99.
It's also a matter of personal preference if you want to pay to stream TV and movies, when you can get an arguably better deal paying one price per month to watch as much as you want.
Regardless, Vdio is worth checking out. If you don't already have a streaming site of choice - or have room for another - it could be right for you.