Slade frontman Noddy Holder has reportedly been asked to compete on 'Strictly Come Dancing'.
However, he explained that he will only take part if he feels he could be in with a shot at winning, adding: "I know Johnny Ball did it and he's almost ten years older than me, but he went out in the first week." Since his departure from Slade in the early Nineties - after fronting the glam band for 23 years - Holder has appeared on many TV shows, including ITV comedy/drama series 'The Grimleys' as classical music teacher Neville Holder. And in 2000 he made a cameo appearance on 'Coronation Street' during a live episode to mark the show's 40th anniversary.
In the same year, he was awarded an MBE for his services to showbusiness. Noddy Holder (second left), Dave Hill (right), Don Powell (second right) and Jime Lea (left)
Holder won't be the first singer to compete on 'Strictly'. Lulu, Rachel Stevens, Kimberley Walsh, Emma Bunton and Jason Donovan have all donned their dancing shoes.
PICTURES: Remember the Strictly Christmas special...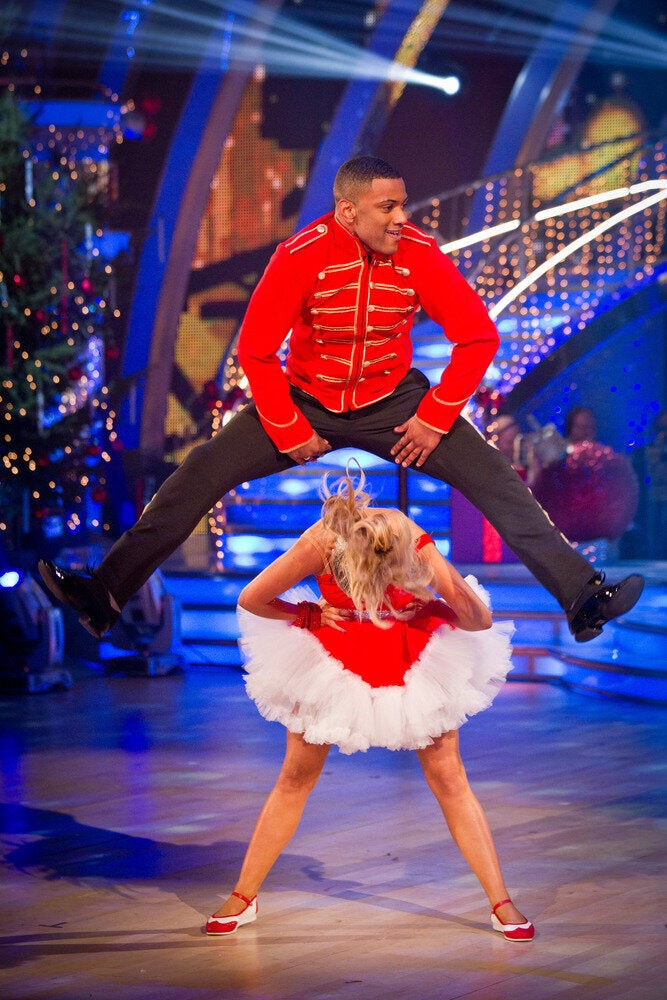 Strictly Christmas special
Related