The visual effects supervisor of 'The Hobbit', responsible for the creation of Gollum and himself an Oscar-winner five times over, wishes more credit would go to actors like Andy Serkis for the work they do with motion capture.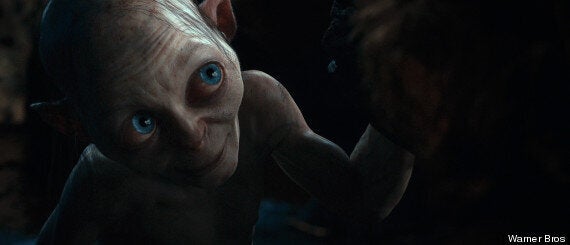 Andy Serkis is one of the many people responsible for bringing Gollum to life in 'The Hobbit'
"The Academy obviously struggles," says Joe Letteri, Peter Jackson's go-to guru for whenever he needs something "special" in his seemingly tireless quest to conquer Middle Earth. "You're just hoping for people to understand what goes on here. It is acting, and what we're doing is to give actors the ability to create those roles that would never have happened before.
"It's not just putting actors in a rubber mask."
Talking of not taking credit, there aren't many people who can gleam from the lustre of five golden statuettes, but still walk down Rodeo Drive unbothered, but Letteri's one of the lucky few.
He's celebrated for his award-winning work in 'Avatar', 'Jurassic Park' and 'Rise of the Planet of the Apes'. But, for 'The Hobbit', even he had his work cut out adapting to the 48 frames/second rate that Jackson insisted upon for bringing the Shire, the Lonely Mountain and everywhere else in between to life.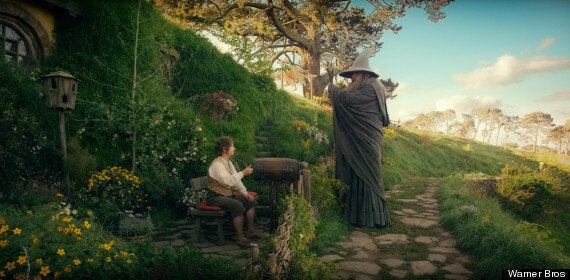 48 frames per second meant twice as much... in the same amount of time for Letteri and his team
"Twice as much work," explains Letteri. "But, on the bright side, creatively, more opportunities for us, especially in animation. Lots of our work had got lost before, but this time we really sharpened it up.
"If you look at Gollum... it's impossible not to, and one of Letteri's self-professed greatest creations... "before a lot of his expression had been lost in the fast dialogue. But this time, with the quick flicks of his eyes, that was where it paid off," he finishes with satisfaction.
And presumably, for double the workload, Peter Jackson gave him double the notice? "It didn't quite work like that."
10 years after Letteri and his team first played with Gollum, they are reaping the benefits of advanced technology - "we didn't know we could do motion capture then, we figured it out afterwards."
This time around, motion capture takes place on set, with Andy Serkis working in conjunction with the visual effects people, Peter Jackson directing...
"We caught him in real time, virtual production is now completely integrated in the movie-making process. The only thing Peter has to do is imagine what Gollum is going to look like months later - and now he's got muscle and bones, papery skin, you can see it all going on.
"When we first drew his face, he couldn't perform, so we had to evolve him, put muscles under his eyelids. He needs to be appealing sometimes, menacing at others."
Letteri sounds like a perfectionist on the scale of two of his most successful directors, Peter Jackson and James Cameron, and I wonder what the difference is between the two of them, from Letteri's perspective.
"They share a vision," he explains. "Peter focuses on it from the point of view of trying to look at it, while Jim really gets into the science, drilling down to find out what's going on under the hood, with lots of detailed discussion.
"They both leave me to it, but Jim REALLY likes to know what's going on."
The Hobbit: An Unexpected Journey is released today on Blu-ray 3D, Blu-ray, DVD and Digital Download from Warner Bros. Home Video.
Popular in the Community