Hollywood veteran Tom Cruise has said he would consider paying £130,000 for a seat on Virgin Galactic's space flights.
But - perhaps sensibly - he also said he would let a few people try it out first.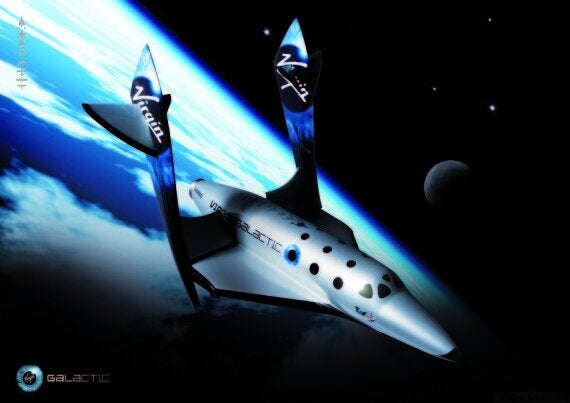 Virgin Galactic's spacecraft are currently in the testing phase
"I'm going to let a couple of other people test it out first but it would be great. I was always hoping when I was a kid that we would be travelling to different planets by now."
Cruise also revealed a deep respect for astronauts after watching space missions as a child.
He told People magazine: "I just remember watching the Apollo mission, you know, the landings.
"I admire what they do as astronauts, the commitment they have. They risk their lives. Wouldn't you go? I'd definitely go."
The ships are still in the testing stage and the world's first purpose built spaceport is being built in the Mojave desert in New Mexico.
Commercial flights are expected to start in 2014, at the earliest.
Popular in the Community