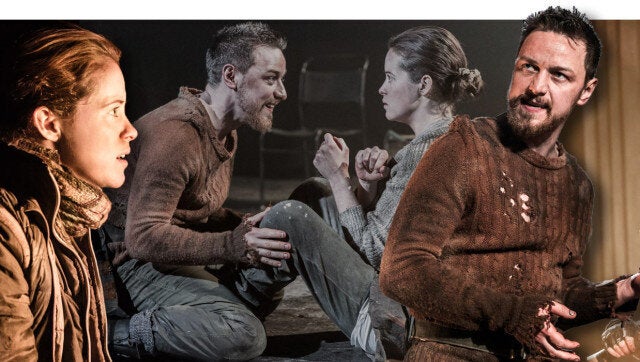 Theatre rage - it happens to the best of us.
You may not have experienced it in the stalls of your local 'am-dram', but we all know the veil of anger in the cinema when an audience member chomps their popcorn too loudly, or worst of all, takes a phone call just as the film's crucial twist plays out.
James McAvoy (Atonement, X-Men: First Class) is reported to have confronted an audience member watching his performance in a production of Macbeth at the Trafalgar Studios, where the Glasgow-born actor plays the murderous Scottish king in Shakespeare's bloodiest play.
According to the Daily Telegraph, a member of the audience felt the wrath of the thespian when he was spotted filming the play on his mobile phone.
An unnamed witness told the Telegraph that the patron was shouted at, adding: "The poor fellow looked very embarrassed."
The sight of McAvoy armed, ready for war and shouting at you to turn your phone off, gives participatory theatre a new meaning.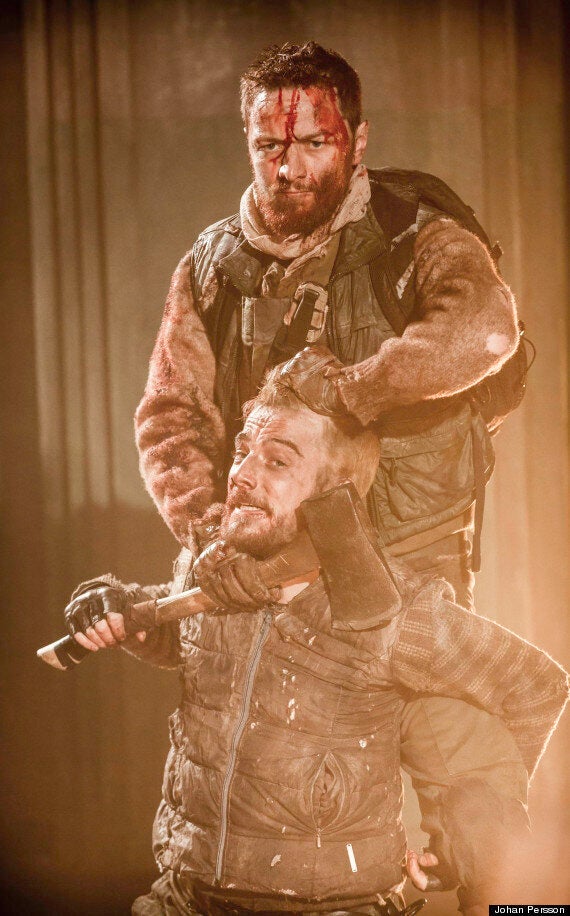 James McAvoy (Macbeth) & Kevin Guthrie (Lennox) in Macbeth, Trafalgar Studios
The production of Macbeth, directed by Jamie Lloyd, also stars Claire Foy (Going Postal, Ding Dong The Wicked), in a grim dystopian vision of a future civil war.
In the press performance of Macbeth, McAvoy made his stage entrance with a machete held aloft, screaming, making a mock swipe at a front row audience member.
"We are given a Macbeth that looks as though it has been lifted from newspaper coverage of war-torn Syria; the Free Syrian Army, wearing civilian clothing, waving guns against a backdrop of shattered buildings.

According to the production's Associate Director, Edward Stambollouian, the walls of the rehearsal rooms were lined with photos of rebel fighters in the Congo, scenes of civic unrest and derelict Scottish buildings.

Machete aloft and screaming, McAvoy makes his entrance, making a mock swipe at a front row audience member. Macbeth: the adrenaline-charged soldier, victorious in battle, a young warrior at the top of his game."
"It was very visible and was disrupting the performance."
The actor has stopped the Macbeth production before, according to Lainey Gossip, when a member of the audience was taken ill.
Macbeth is running at Trafalgar Studios, London, 9 February - 27 April 2013.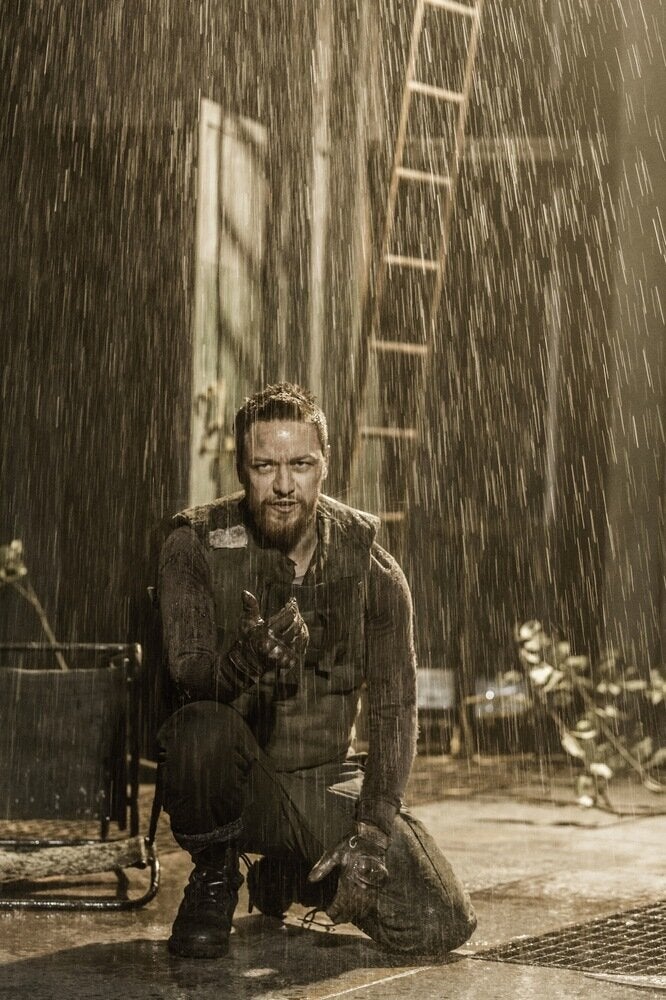 Macbeth, Trafalgar Studios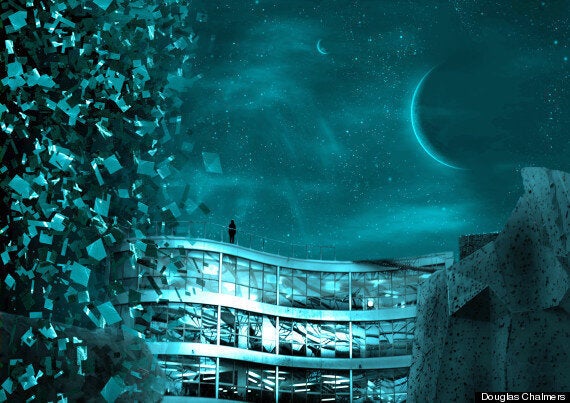 HuffPost UK Theatre Reviews