Benedict Cumberbatch has appeared in a new poster for 'Star Trek Into Darkness' - and he's looking pretty damn scary.
The 'Sherlock' actor stands in front of what looks like a destroyed London (spot the gherkin?) in the promo pic.
Cumberbatch plays villain John Harrison in the second of JJ Abrams' 'Star Trek' films, which is due out next month and also stars Chris Pine, Zachary Quinto, Simon Pegg (taking up Scotty again) and Alice Eve, who plays Dr Carol Marcus.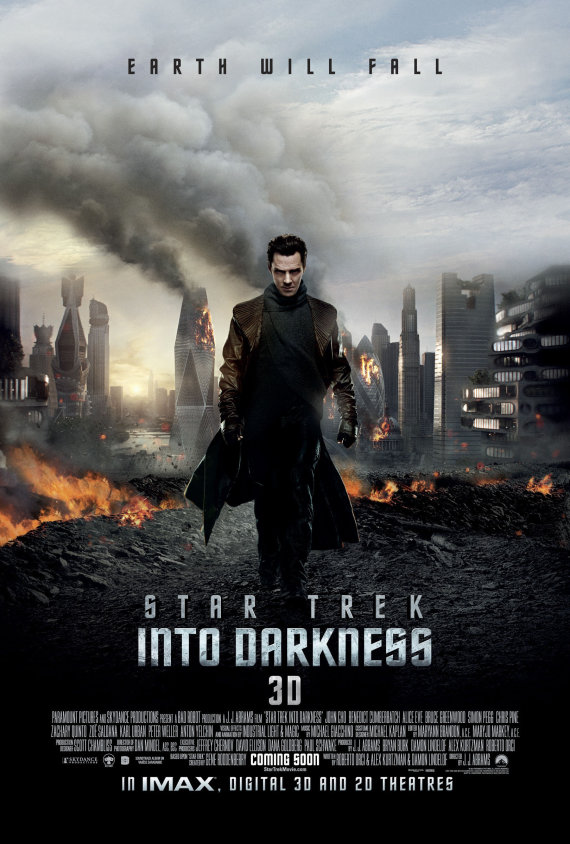 Watch the latest trailer for 'Star Trek Into Darkness', showing Benedict Cumberbatch slithering around in his villainy glory, leaving a wake of destruction that only Captain Kirk and his crew can try to undo, below: