This rather sinister gloved hand is holding what some claim to be the screen of the hugely anticipated iPad 5.
Its slimmer bezel and lusciously bevelled edges have got the Apple rumour world in a frenzy of speculation as to when the device will be released.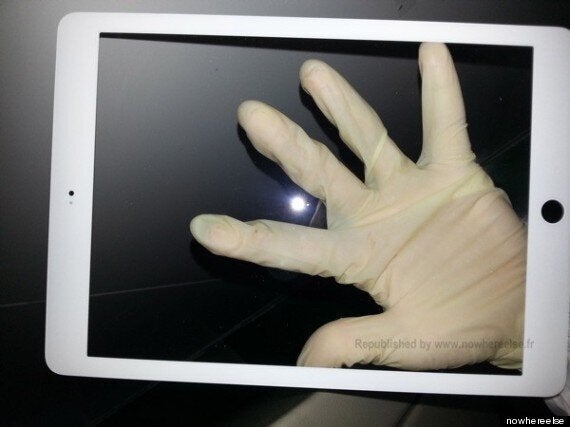 It could just be the iPad Mini case in the hands of a child...
If the picture is genuine then it would seem it raises the tantalising possibility production had already started and release could be very soon.
The shape of the alleged facia would make sense as it follows the design of the iPad Mini and the iPhone 5.
As ever with any Apple rumours they should be taken with a pinch of salt...
Popular in the Community