Borussia Dortmund Jürgen Klopp said it felt like his team had won the Champions League following their remarkable 3-2 comeback win against Málaga in the quarter-finals.
2-1 down in the 90th minute and four minutes away from elimination from the competition, Marco Reus struck in the 91st minute to offer last season's Bundesliga champions a shred of hope before pandemonium ensued when defender Felipe Santana won the tie a minute later.
Several Dortmund players were offside when Robert Lewandowski's initial ball was floated into the Málaga area and when the ball rebounded to substitute Julian Schieber, his shot was tapped in by an offside Santana to leave the Spaniards seething.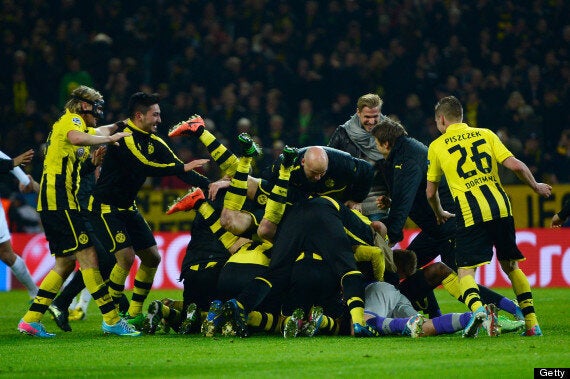 Wunderbar: Dortmund celebrate their famous victory
"I cannot explain what happened to me after that," said a euphoric Klopp. "I think I need to see a doctor. It feels like we have won the trophy."
Malaga's Qatari owner, Sheikh Abdullah al-Thani, bizarrely blamed the defeat on "racism".
"Thank you very much for the team you have been champions on the pitch. I'm sorry to go out this way injustice and racism," Thani tweeted.
"I hope to open a thorough investigation [by] Uefa regarding the Spanish club [going] out this way. Which does not affect the spirit of sport," he added after the final whistle. "This is not football, but racism and clear of all."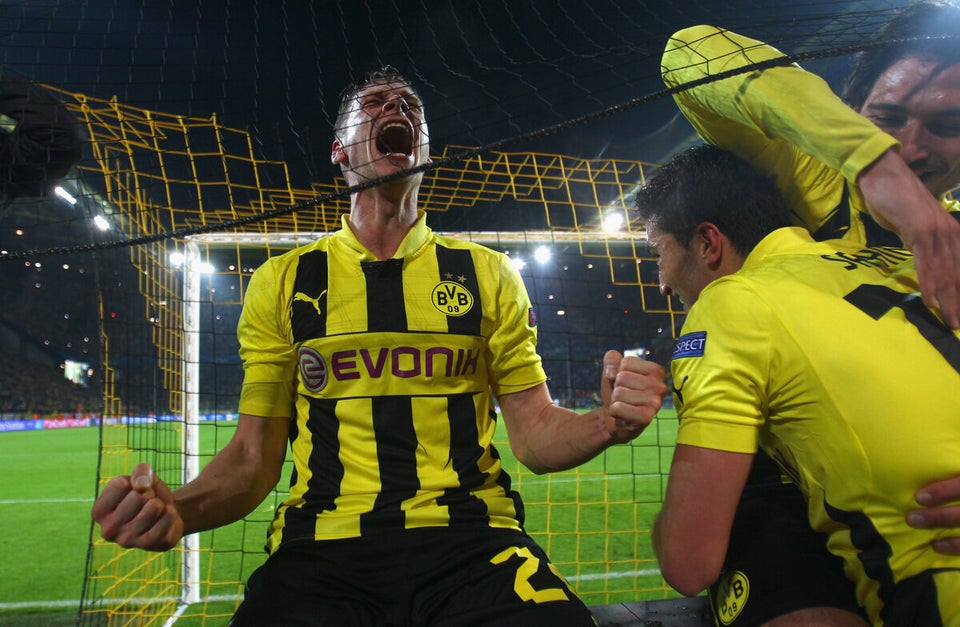 Borussia Dortmund 3-2 Malaga