Malaga president Abdullah Bin Nasser Al Thani launched an astonishing Twitter tirade, claiming his team's spectacular elimination from the Champions League by Borussia Dortmund was down to "racism".
Santana's scrambled goal in the dying seconds featured two offsides in the build-up which were not spotted by the Scottish officials.
And Málaga's owner claimed on Twitter his side had been victims of "racism".
"I'm sorry to go out this way injustice and racism," Al Thani wrote on his personal account, @ANAALThani.
"I hope to open a thorough investigation UEFA regarding the Spanish club out this way.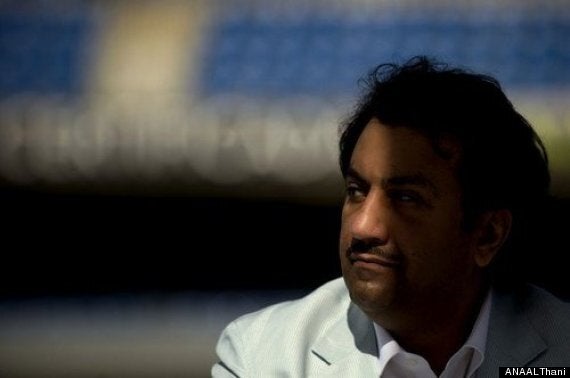 Málaga's owner could not hide his anger
"This is not football, but racism."
He declined to acknowledge Eliseu was offside when he put Málaga 2-1 ahead in the final 10 minutes, however.