One Direction have been playing football with the stars of Newcastle United. But let's be honest, we don't really care about that.
What we're more interested in is the snaps of Harry Styles in just a towel following the match.
For some reason, Hazza was wandering the club's corridors without his clothes on, where he posed for a snap with Tulisa's boyfriend Danny Simpson.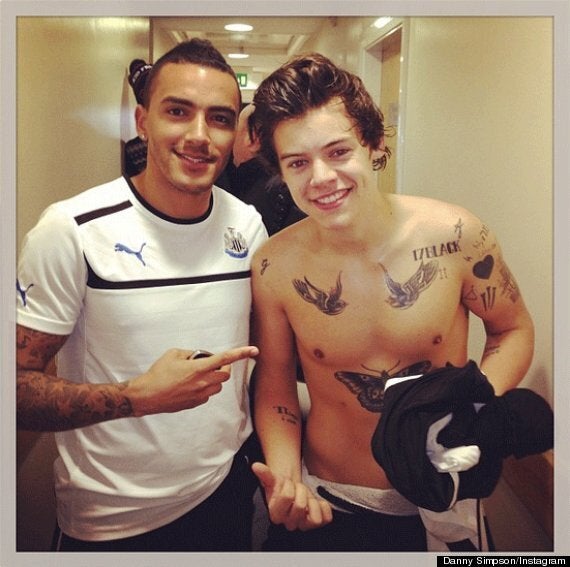 Danny posted a photo of him with a topless Harry on Twitter, calling him a 'proper safe guy'.
The snap also gave fans another glimpse of Harry's extremely well thought out collection of tattoos, which looks to have been added to again since the last time he bared his torso for us.
After the match Harry tweeted about having an ice bath, writing: "Just had my first ice bath. Note: If someone is laughing as you're getting into something, you probably should stop getting in."
And for those of you bothered about the actual football, Liam, Louis, Harry and Niall (Zayn decided to skip the sesh), enjoyed a kickabout with the Toon army following their gig at Newcastle's arena.
Here's a picture of them looking cute in their little kits: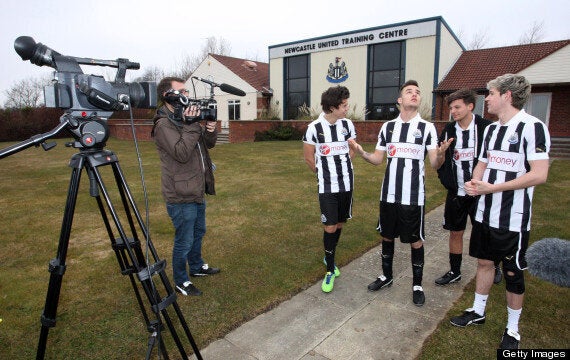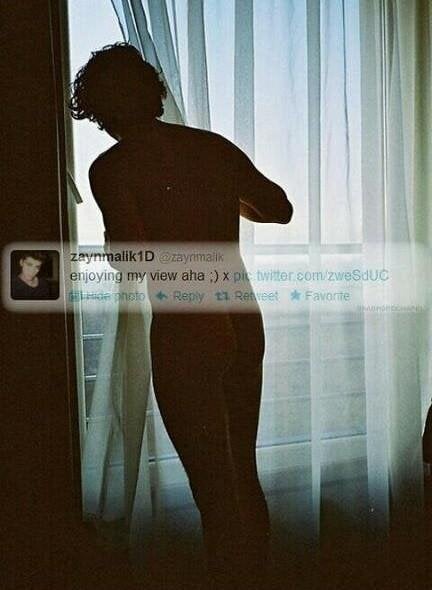 Harry Styles' Best Half Naked Moments