'Made In Chelsea' star Binky Felstead was obviously keen to make a spectacle of herself as she was caught totally unaware *cough* by photographers during a muddy personal training session.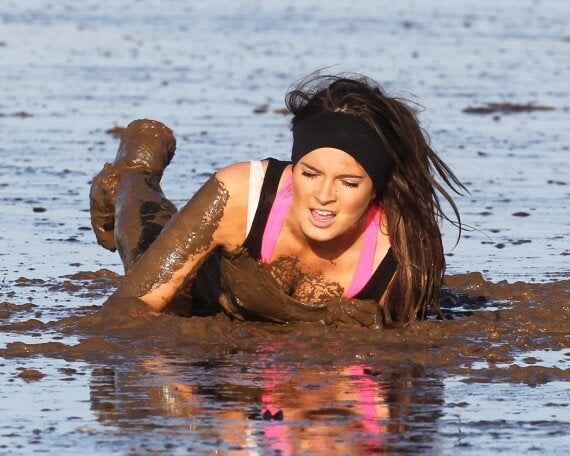 However, she probably wasn't expecting to get photobombed by a naked man as she got hosed down after scrabbling around in the mud during her workout.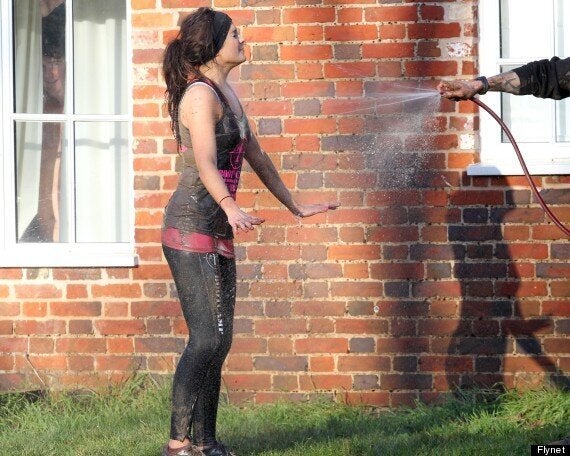 The dude in the nude obviously found the whole situation as ridiculous as the rest of us, giving a cheeky glance at the cameras capturing Binky.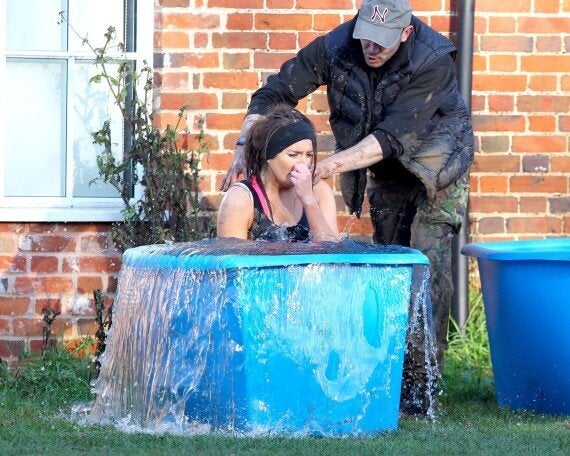 She was put through her paces by former military fitness trainers at a Norfolk bootcamp, and also had to endure an ice bath during her session.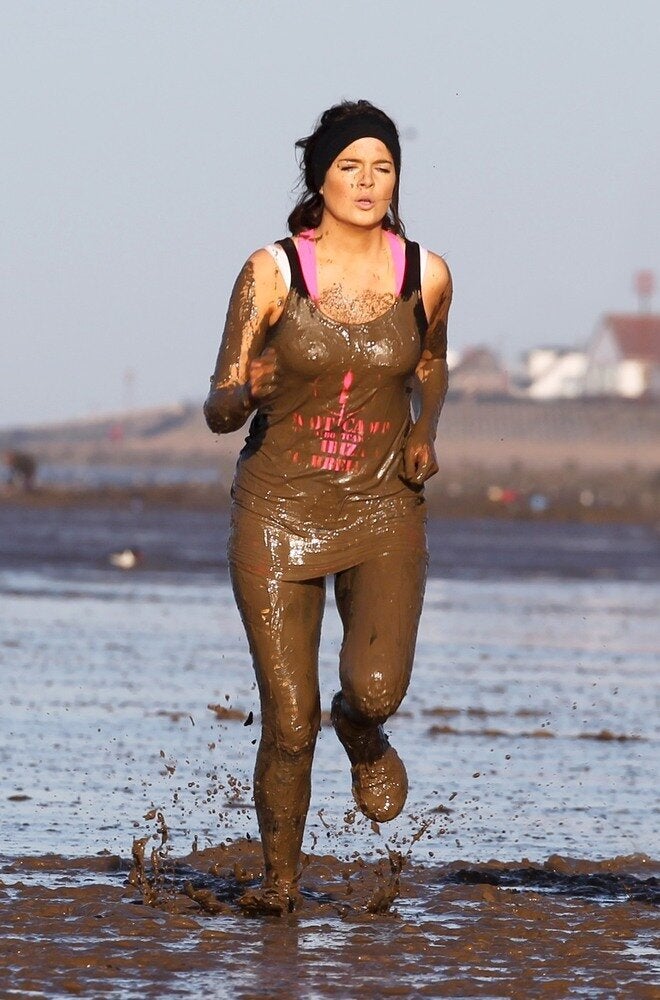 Made In Chelsea's Binky pushed through her paces
It's the second time Binky has been to the boot camp, after having lost nearly a stone-and-a-half in a week during her last visit.
She also underwent a non-invasive lipoglaze fat-freezing treatment to get rid of fat on her hips and thighs.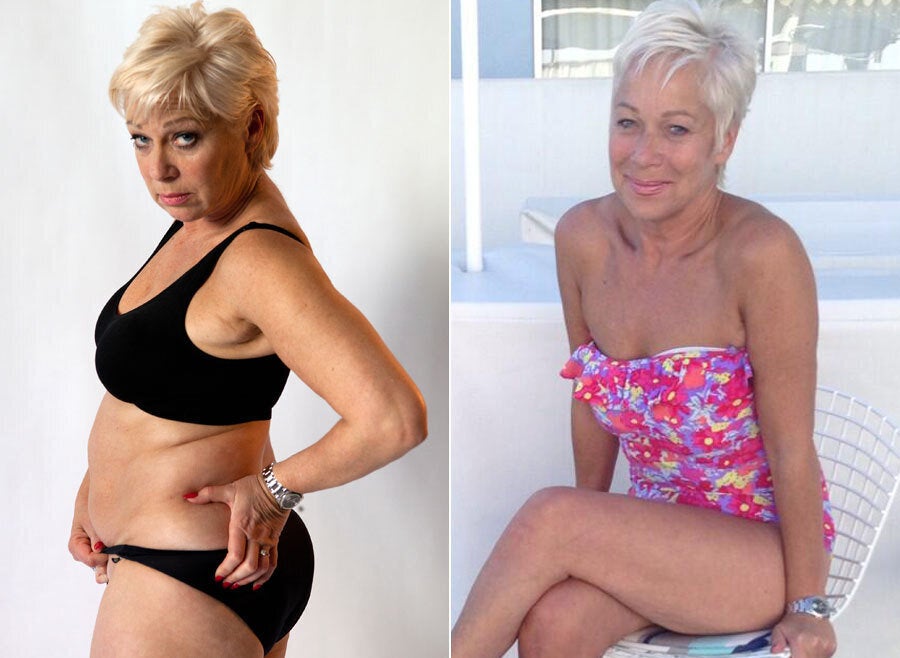 Weight Loss Stars