A Vatican spokesman has denied reports Pope Emeritus Benedict XVI's health is "in a very bad way".
Concerns for the 85-year-old's wellbeing were raised by veteran Vatican correspondent Paloma Gomez-Borerro. Pope Emeritus Benedict XVI resigned in February
She said: "Benedict is in a very bad way. In the last 15 days he has undergone tremendous physical deterioration.
"We won't have him with us for very much longer."
While Benedict did indeed cite health reasons when he resigned on February 28, a Vatican spokesman has rigorously denied the claims.
He said he was saddened by Gomez Borrero's "speculation after seeing images of a tired Benedict."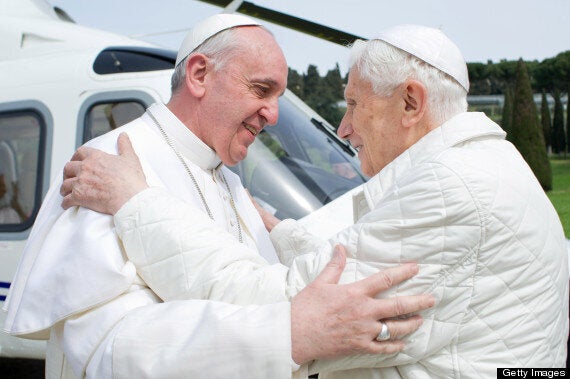 Pope Francis (l) and his predecessor, Pope Emeritus Benedict XVI, meet at the helicopter pad of the papal summer residence, Castel Gandolfo
He added: "But to say that he has an illness is foolish. There is no basis for this.
"As we all know, Benedict XVI led a very engaged pontificate at his age, and there he is enduring the aches and pains of an elderly person who has worked very hard."
He had been advised by doctors to avoid air travel due to soaring blood pressure and had began to walk with a stick.
Benedict, who was the first Pope to resign in over 600 years, has a pacemaker and had surgery to replace the batteries last year.
Argentinian cardinal Jorge Mario Bergoglio was elected as the new leader of the Catholic church in March.
Bergoglio, 76, is known as Francis I and is the first Pope to be chosen from outside Europe for more than a millennium.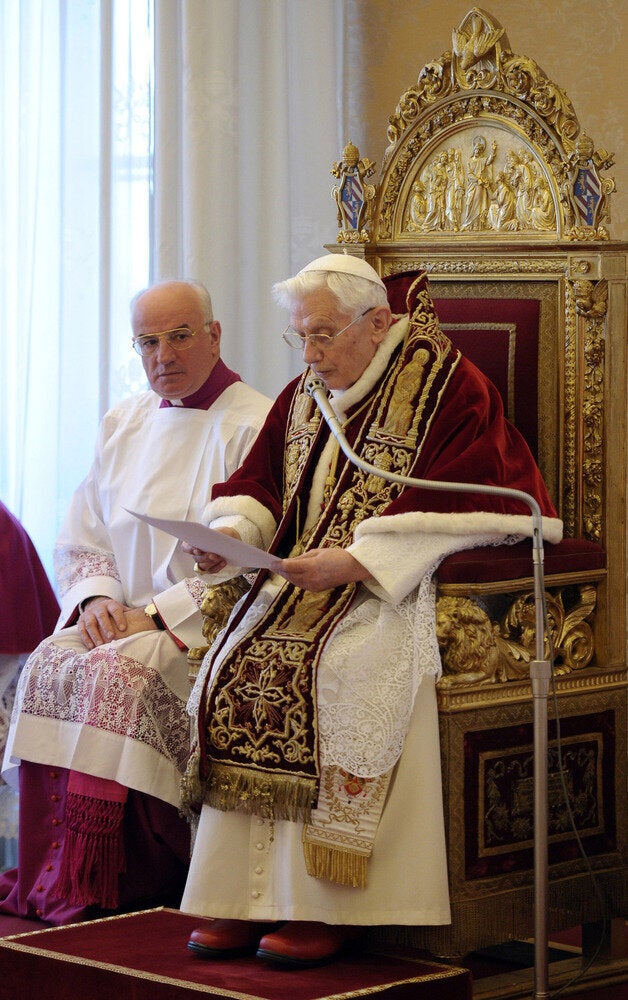 Pope Benedict XVI Resigns
Related