As the number of cases in a measles outbreak in south Wales continues to rise towards 700, the Department of Health (DoH) has denied that government policy in the 1990s had a part to play in parents' decision not to vaccinate their children.
A controversial 1998 report on the link between the measles, mumps and rubella (MMR) jab and autism in children lead to many parents not vaccinating their children but it would be "completely incorrect" to blame the DoH, a spokesperson said on Saturday.
"Measles is a highly infectious and harmful disease. If your child has not had two doses of MMR, whatever their age, we urge you to contact your GP surgery and make an appointment," the spokesperson told the BBC.
The row over the government's culpability rises from a statement by the author of the since discredited report, Dr Andrew Wakefield, published in The Independent, in which the doctor claimed that the government opted for a money-saving policy on the jab, rather than to protect patients.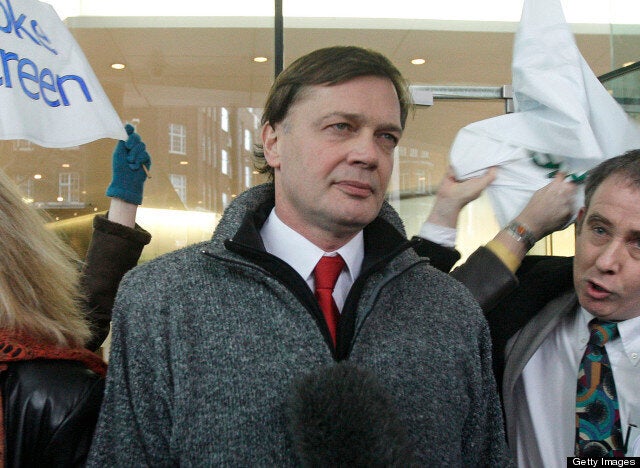 Dr Wakefield claims the government must take the blame for the recent outbreak
Wakefield said: "Measles cases in the UK rose when the government withdrew the importation licence for the single measles vaccine leaving concerned parents with no choice."
After speaking to the DoH, Wakefield added: "The government's concern appeared to be to protect the MMR programme over and above the protection of children."
However, the department has responded on Sunday by saying that governmental immunisation strategy "has always kept the interests of patients paramount". The Department of Health dispute that policy was to blame for the outbreak
However, doctors have said that there are still not enough children coming forward in affected areas. According to the director of health protection at Public Health Wales, Marion Lyons, some 6,000 children are unvaccinated in the Swansea region alone.
"We are delighted to see parents starting to arrange vaccination for their children but the numbers simply aren't high enough to bring the outbreak under control when 6,000 children remain at risk from measles in the Swansea area alone," Lyons has said.
Popular in the Community