President Obama has said the people responsible for the explosions in Boston will "feel the full weight of justice", as the United States came to terms with an apparent attack on the city's marathon.
"The American people will say a prayer for the people of Boston tonight," Obama said in a press conference at the White House on Monday evening. "All Americans stand with the people of Boston."
"We will get to the bottom of this, we will find out who did this and why they did this," he said. "Bostonians will pull together and move forward, the American people will be with them every single step of the way.
He added: "We will find out who did this, we will hold them accountable."
Obama was speaking in Washington DC after death and destruction descended on the Boston Marathon as two blasts rocked the finish line, killing two and injuring at least 23 people.
Soon after the president gave his statement, the White House said it would be treating the Boston explosions as an act of terror, Reuters reported.
Horrifying images of injured spectators and blood-splattered pavements were caught as television cameras broadcast footage of the explosions.
Participants were also seen lying on the ground as the impact tore through the finish line, sending smoke and debris soaring into the air.
Emergency workers ripped away fencing as others carried injured men and women from the scene.
A list of competitors on the Boston Marathon website showed hundreds of British runners were expected to line up for the race.
The site lists more than 25,000 participants, 347 of which are British - although it is unclear whether any were caught in the blasts.
Scotland Yard has said it will review security arrangements for the London marathon which is set to take place on Sunday.
HuffPost UK also understands that the Metropolitan Police will review security arrangements for Margaret Thatcher's funeral on Wednesday in light on the events in Boston.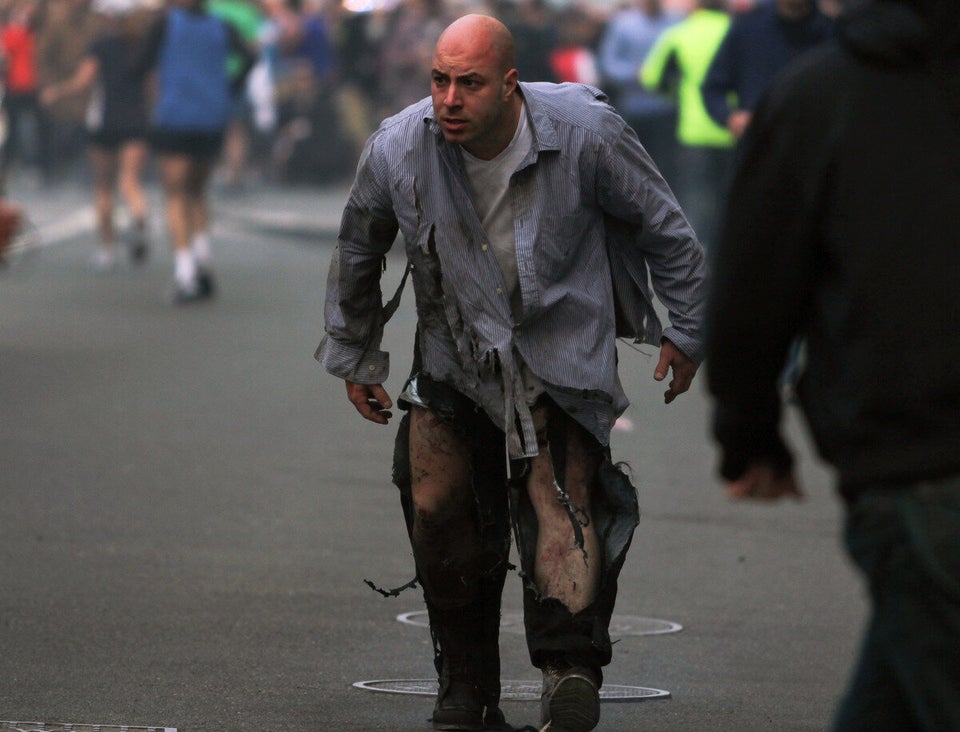 GRAPHIC WARNING: Boston Marathon explosion