Never mind Danny Latimer's murder, will Nige Carter the creepy plumber ever be forgiven by a nation of dog-lovers? 'Broadchurch' viewers watched aghast last week as he first snatched Susan's Chocolate Labrador, then brandished a crossbow in the poor pooch's direction.
"I've had some very scathing comments on Twitter, all about my lack of morals, mostly dog-related," explains actor Joe Sims. "So I would like to point out I am, in fact, a dog lover.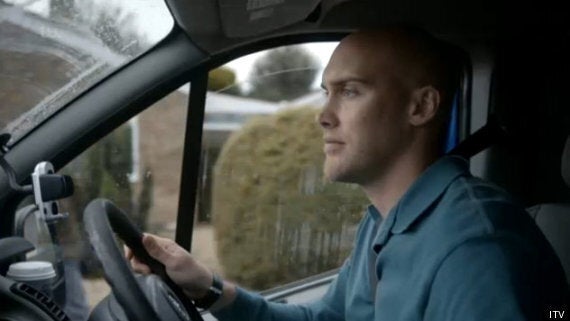 Joe Sims plays Nigel Carter, the creepy plumber and one of the prime suspects in 'Broadchurch'
"It seems people can't decide if I have less hair or less principles. And some people seem to think it was a fly-on-the-wall documentary about the west of England. So I'd like to reiterate that no animals were harmed in the making of this programme."
Not just that, but the furry method actor playing Susan's pet is in fact Bailey, Pauline Quirke's dog in real life and, according to Sims, "lives the life of Reilly".
As does everyone else in the orbit of Quirke who, according to Sims, is the opposite of her creepy character. "She lived in the caravan while we were filming, and cooked curry for everyone. She could not have been lovelier - a generous, kind woman."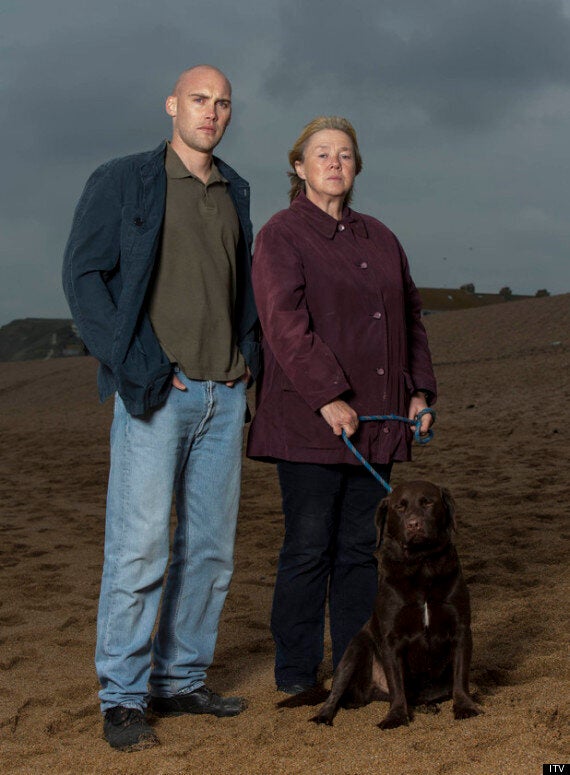 'A really kind, generous woman' is how Sims describes Quirke, who's obviously a cracking actress, too, in that case
Let's cut to the chase...with the penultimate episode of 'Broadchurch' on TV this week, does Nige have a bigger crime under his belt than even the treatment of the pooch?
"Like I'm not public enemy number one already," is his seemingly sincere apology for not telling me anything. However...
"We didn't know until this close to the end ourselves. We only got told tiny bits of information as they became necessary to how we played the scenes. But I'm watching it again and, even though we know, the clues are all there. You have to work hard to put it together, but it's definitely accessible to the viewing public. Which is much more edifying."
Life has changed for Sims since 'Broadchurch' took off. "I go into a bar or a coffee shop and the first thing I get is, 'Did you do it?'"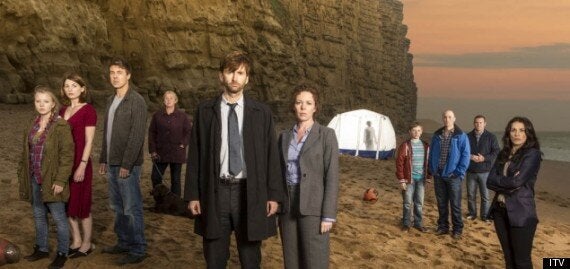 The clues are all there, says Sims
I let him know that, according to the readers of HuffPostUK, he's currently lying in second place as the likely culprit behind Detective Miller's husband. He has a poker-face ponder...
"Oh well, the British public have obviously just got it in for bald people, then. So unfair."
And that's all we're getting. Broadchurch continues this week, with the concluding episode next Monday.