You wouldn't want to be caught in a shoot out next to this guy - unless you feel REALLY lucky!
"Probably the most intimidating person I could have played carnival games next to", wrote one carnival-goer when he posted this picture on to image sharing site Imgur after finding himself shooting clowns at Coachella festival next to none other than Hollywood gunslinging legend, Clint Eastwood.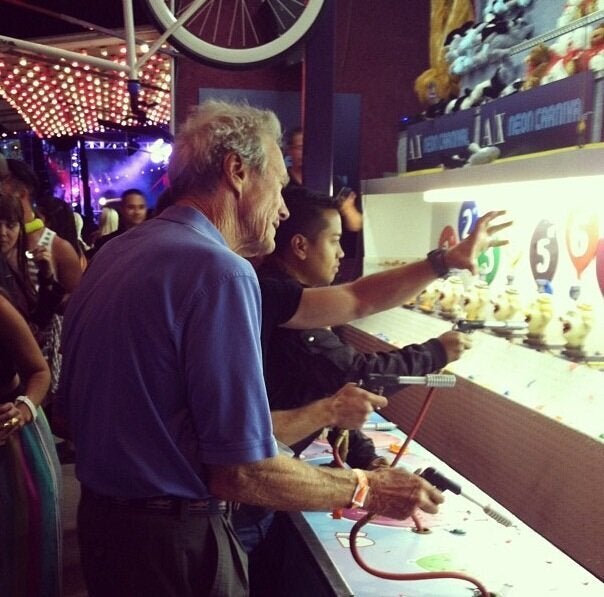 Intimidating to say the least - but it could have been worse. Clint could have been packing a .44 Magnum.