And this led to the museum posting this interesting piece of information on its Facebook page: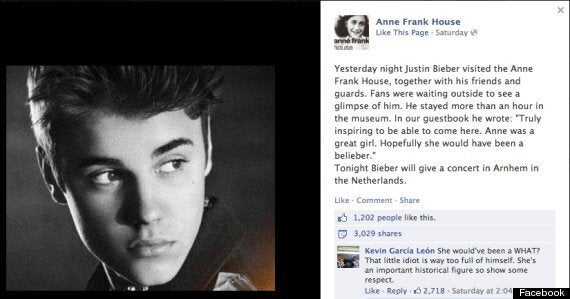 That's right. The pop star wrote this in the Anne Frank House guestbook:
"Truly inspiring to be able to come here. Anne was a great girl. Hopefully she would have been a belieber."
To be honest, we're not too surprised that a 19-year-old multi-millionaire who's been named the third most powerful celebrity in the world somehow managed to make the Anne Frank story all about him. But that hasn't stopped Twitter reacting as it does, bless it, and having a pop a poor little Justin. Take a look at some of the funniest responses below...
Related