The Duchess of Cambridge broke with royal protocol this weekend as she was pictured eating chips, hopping on the tube and generally being normal.
Except she wasn't. Nope, it was Kate impersonator Heidi Agan – a professional lookalike who can command up to £650 a day.
The 32-year-old regularly gets mobbed frequently poses for photos with star-struck tourists.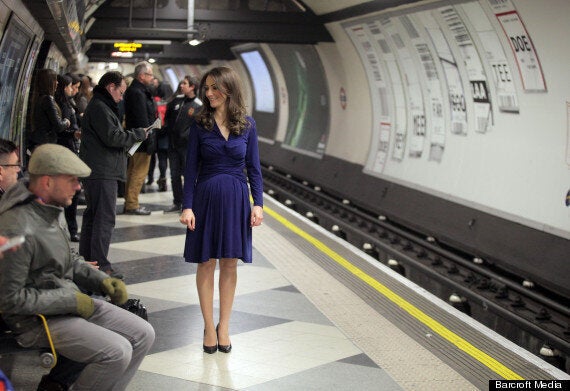 Baby on board: Heidi Agan moonlights as the Duchess of Cambridge on the London Underground
And she's keeping abreast with the real royal's changing body shape – by purchasing a foam pregnancy bump.
The vest - which can be filled with lightweight foam - enables her to instantly appear three, six and nine months pregnant.
The mother-of-two said: "The pregnancy is a wonderful thing for England and for the royal family.
"She's carrying our future king or queen, so I thought it was really important, if I want to be the best lookalike, to replicate her in that way as well.
"There's no point me going somewhere thin if she's looking a bit bigger.
"There have been a few requests from clients asking if I can come wearing the bump. So I decided I should get bumps made.
"I'm glad I get to take part in the countries baby excitement."
The fake bump is just the latest item in Heidi's Kate-themed wardrobe, which boasts high street replicas of the Duchess' most iconic outfits, costing around £200 each.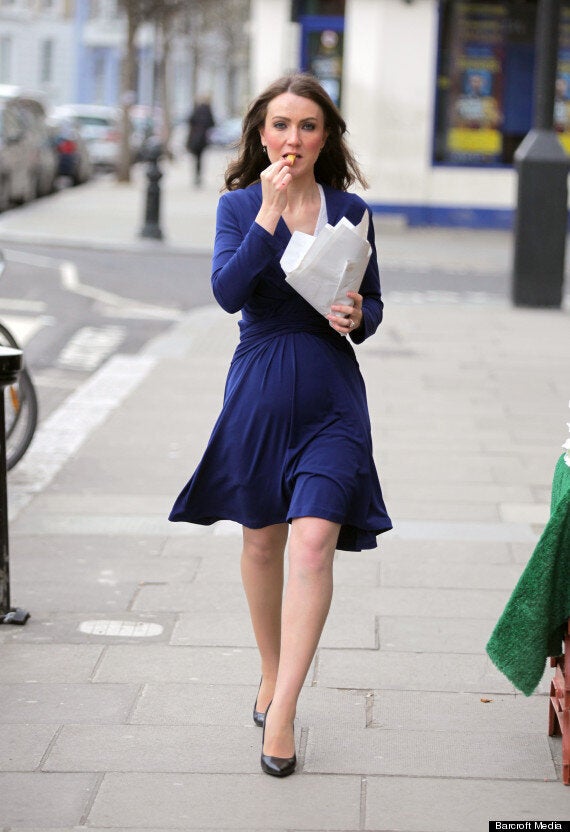 Carbohydrate cravings: The 'Duchess' munches on chips
And such is her likeness when wearing the glamourous outfits, Heidi has been mobbed with attention within minutes of stepping foot in public.
At Buckingham Palace tourists and Brits alike do double takes as they catch the 'Duchess' walking in her iconic blue engagement dress - a clever a high street replica.
Elsewhere, bemused motorists stop to look as Heidi strolls down Portabello Road eating a bag of chips.
On the Tube, polite commuters glance at Heidi, initially shocked that a royal would join a packed Underground train at Euston, before realising she's a double.
Heidi, who spends two hours transforming herself into Kate before each appearance, added: "The attention I think is nice, not as hardcore as a celebrities attention, but everybody loves their fifteen minutes don't they?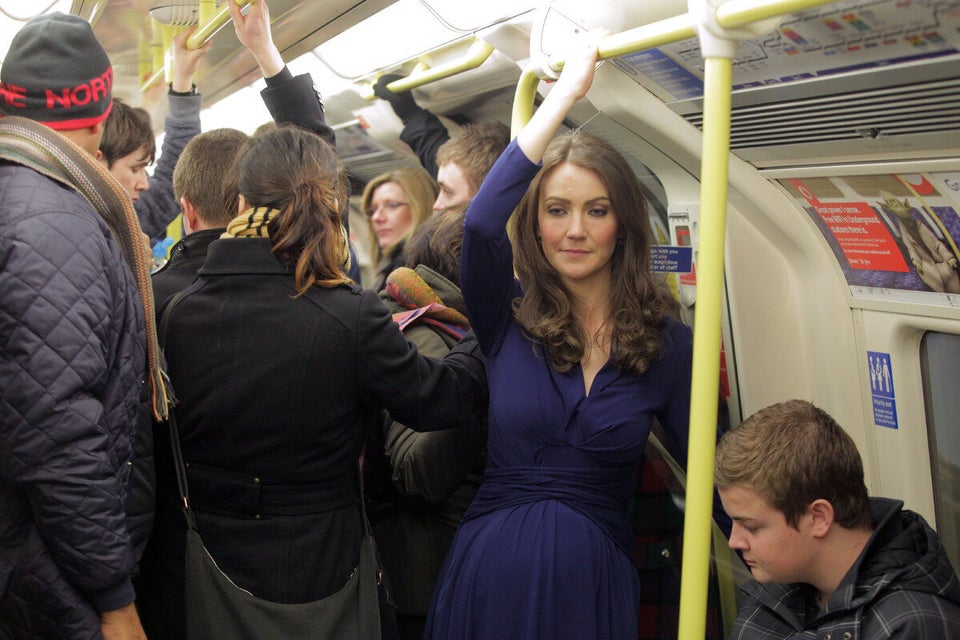 Kate Middleton Lookalike Heidi Agan
"There are quite a few people who can mistake me for Kate when I'm out and about, especially when I'm with some other royal lookalikes as well.
"I'm really blessed with what I do and really happy that I've had all the opportunities I have had. If somebody wants a picture, I think it is very flattering."
And she revealed a lot of hard work goes into keeping up with Kate's svelte figure.
Heidi, who visits a personal trainer five times a week, said: "Kate is a very athletic person, and she has quite an athletic build as well, being very muscular across the shoulders, and has killer legs.
"Unfortunately I do have to work hard - I'm a mother of two so I do have to put in the time to keep up with her appearance."
As well as following a strict fitness regime, Heidi now spends hours each week researching the latest fashions and looks of Princess Kate Middleton.
She added: "There are people on Twitter and Facebook that dedicate their lives to Kate Middleton and what she's wearing.
"Whenever she has a public appearance I can find out within seconds where her dress is from, who's sold out, who hasn't, what fashion house it was if necessary, so the social networking sites are extremely useful to me at the moment."
And here's the real thing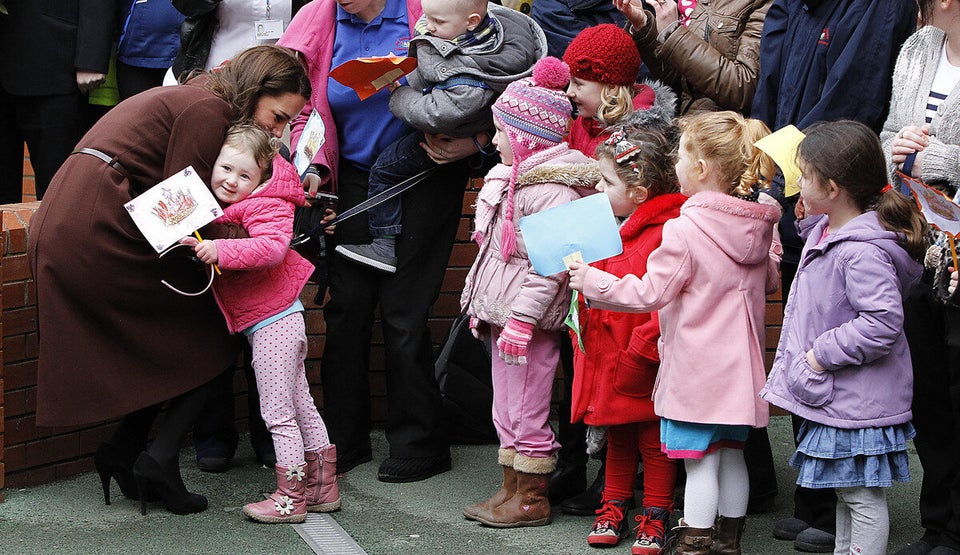 Kate Middleton Loves A Cuddle
Related