Robin van Persie celebrated his goal against Stoke in spectacular style at the weekend, nearly knocking Sir Alex Ferguson right off his feet.
The Dutch striker was so elated to have ended his 10-game goal drought that he rushed straight over to his manager and hugged him in a similar embrace to that of a father and son.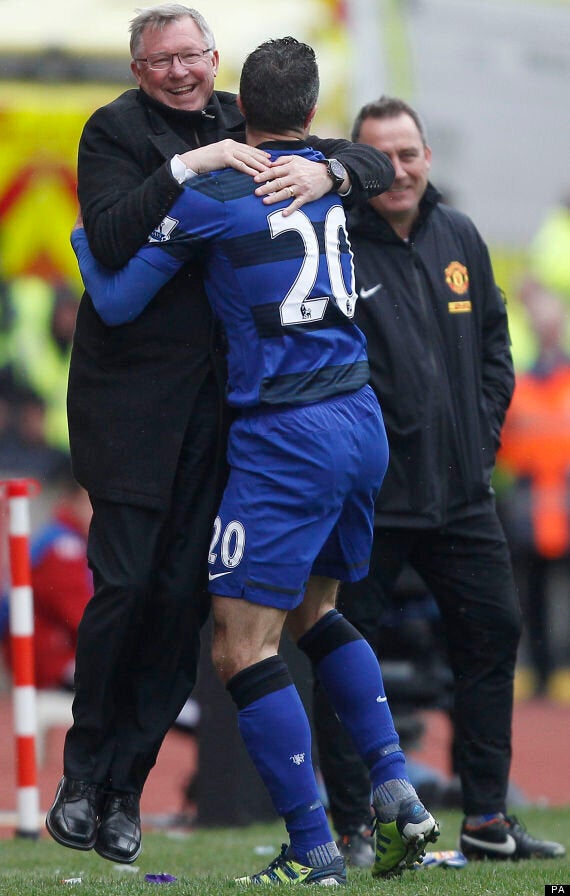 Robin van Persie celebrates with Sir Alex Ferguson as Man Utd edge closer to the title.
Alex Ferguson said after the game "He nearly killed me! He forgets I'm 71. It was a great celebration as it brought the emotion of the players and fans together. We really did celebrate that."
Sir Alex then added: "For all strikers you go through spells when you are not scoring and thinking you will never get a goal.
But this is not the first time that Robin van Persie has celebrated with such emotion with his manager. He showed the same spirt after scoring against Barcelona with then manager Arsène Wenger during the Champions League.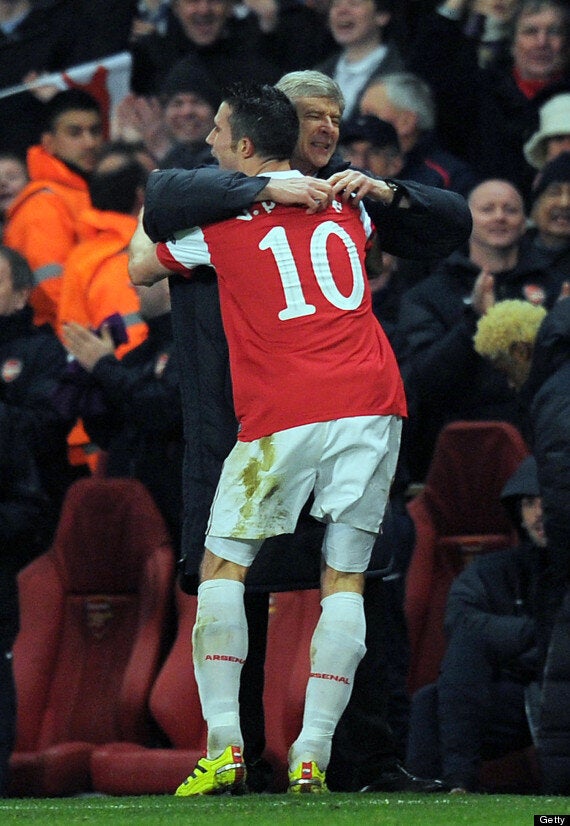 Arsène Wenger is embraced by Robin van Persie after he scored against Barcelona in 2001.
Van Persie was with Arsenal for over 8 years in which Arsène Wenger saw him through the highs and low of his career with the north London Club.
How must Wenger be feeling now after seeing the new relationship that has blossomed between Sir Alex Ferguson and the Dutch scoring sensation.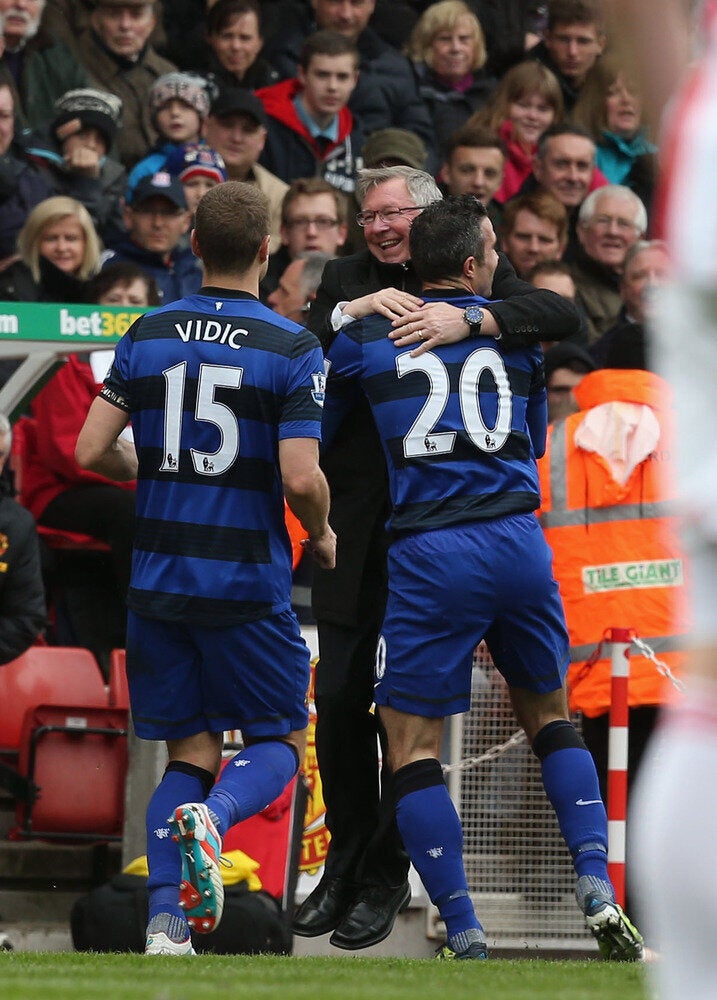 Robin van Persie celebrates with his manager